The world of technology is always evolving, and the latest trend to take the industry by storm is visual collaboration. Gone are the days when static exhibits and one-dimensional presentations ruled the roost. Today, experience centers are undergoing a digital transformation, embracing interactive displays and immersive technology to provide visitors with a dynamic, engaging, and memorable experience.
So, what is visual collaboration, and how is it transforming experience centers? Let's dive in and explore this innovative phenomenon.


Visual Collaboration: A Closer Look
Visual collaboration is the integration of digital tools and platforms to enable seamless communication, engagement, and collaboration between multiple users. This technology is revolutionizing the way people work, learn, and interact. Specifically for experience centers, visual collaboration tools empower users to explore content, exchange ideas, and engage in hands-on activities like never before.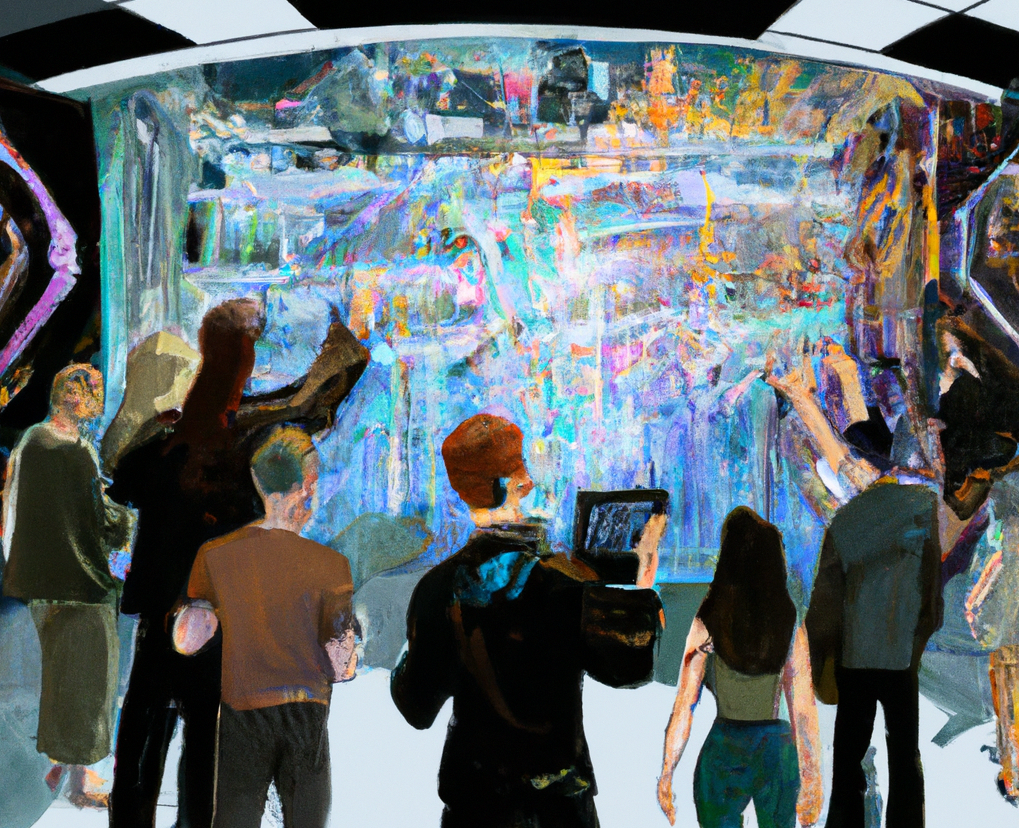 The Shift from Static to Dynamic
In the past, experience centers primarily relied on static exhibits, where visitors would passively consume information. While these installations served a purpose, they often failed to captivate and engage audiences, leaving them wanting more.
Thanks to the rise of visual collaboration, experience centers have been able to make the shift from static to dynamic. With interactive displays and other immersive technologies, users can now actively participate in the experience, creating a more immersive and memorable journey.


The Power of Interactive Displays + Immersive Technology
One of the core components of visual collaboration in experience centers is the use of interactive displays. These large, touch-enabled screens allow users to navigate content, access multimedia, and collaborate with others in real-time. These displays are often powered by cutting-edge software, such as ThinkHub and T1V Story, that facilitate seamless interaction between users and the digital environment.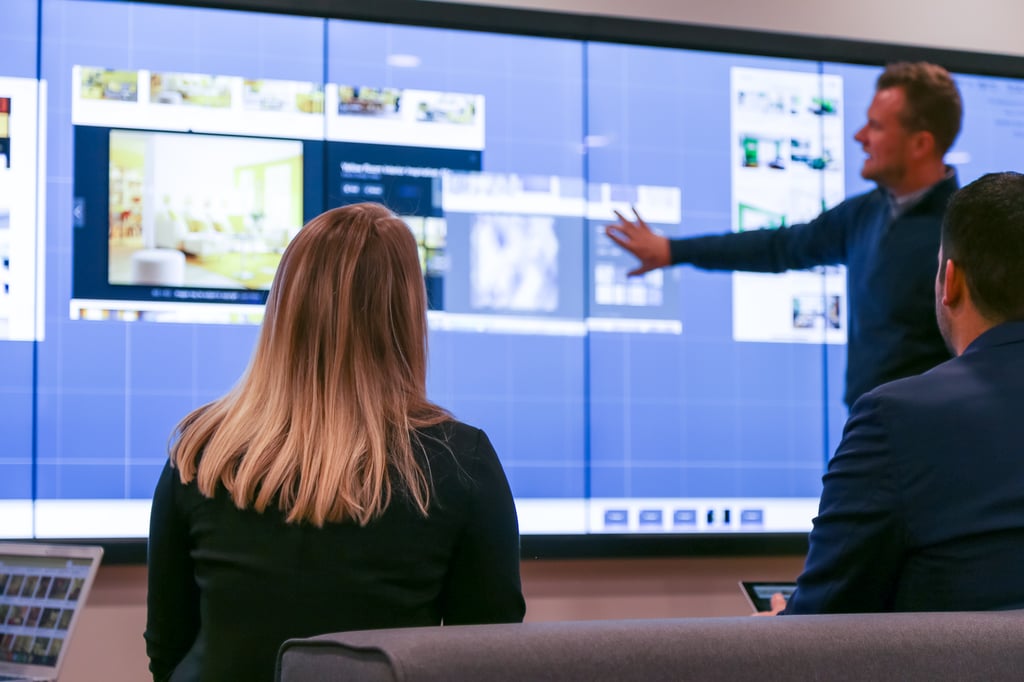 Interactive displays combines with visual collaboration software have the power to transform the visitor experience by making it more engaging and accessible. For instance, users can now explore 3D models, annotate images, and manipulate data with the swipe of a finger. This level of interactivity not only boosts user engagement but also fosters a deeper understanding of the content being presented.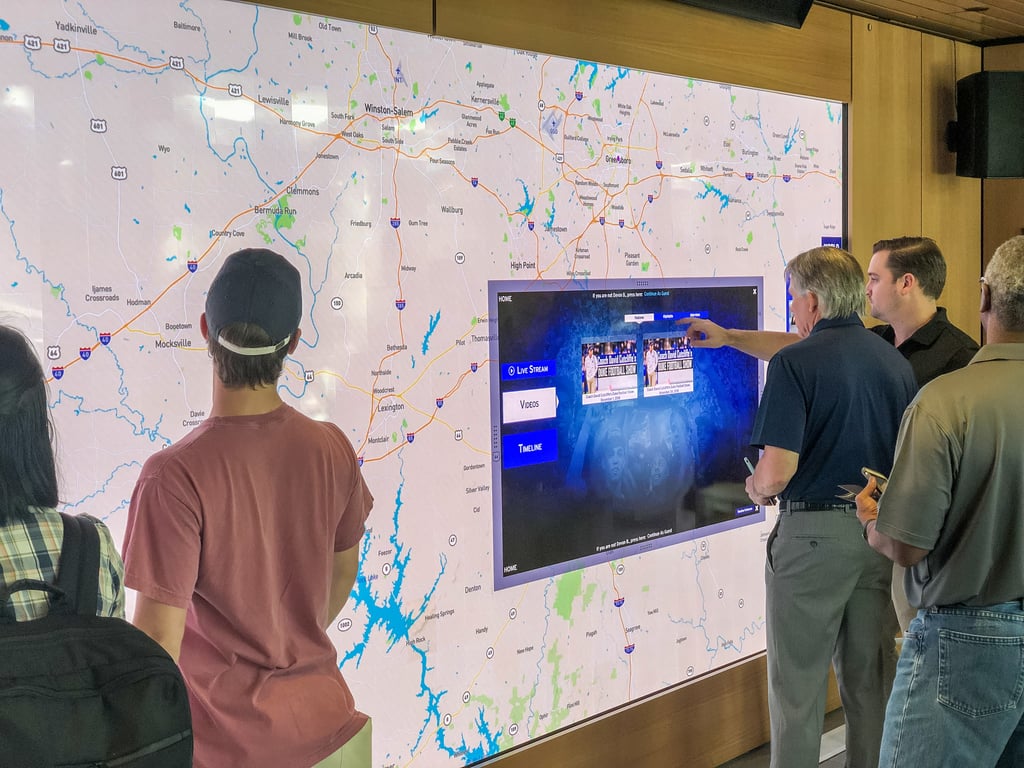 The Future of Experience Centers
The integration of visual collaboration tools and technologies in experience centers is paving the way for more dynamic, engaging, and memorable experiences. As the digital transformation continues to unfold, we can expect even more exciting developments in the realm of experience centers. From holographic displays to AI-driven personalization, the possibilities are endless.

Visual collaboration is undoubtedly transforming the way we perceive and interact with experience centers. By incorporating interactive displays, visual collaboration software, and other immersive technologies, these spaces have successfully transitioned from static to dynamic, providing visitors with unforgettable, engaging, and immersive experiences. Embrace the future of experience centers and unlock the full potential of visual collaboration today.

To see how T1V can transform your experience centers into immersive spaces that drive engagement and fuel community — book a demo today.