The release of the T1V app is here!

T1V is thrilled to upgrade the experience for all of our collaborators - no matter where you're working from.

So - what does the T1V app do?

The T1V app connects your personal devices (laptops, tablets, smartphones, you name it) to any T1V solution - ThinkHub, T1V Hub, and more…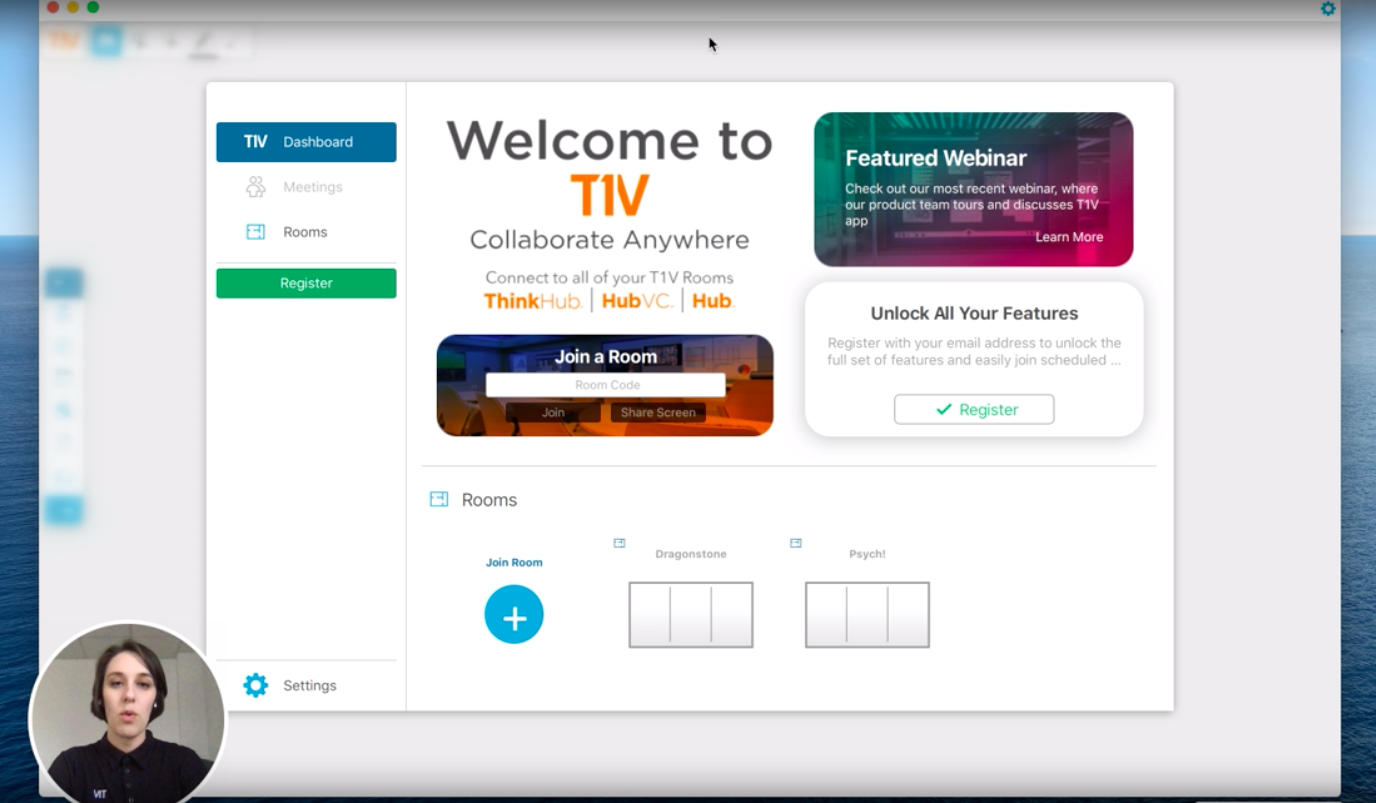 Let's focus on getting started with the T1V app in ThinkHub - the T1V collaboration platform that touts a massive interactive Canvas, annotation tools for virtual whiteboarding, and unlimited content sharing.

Via T1V - the free, wireless BYOD app - in-room and remote meeting participants can 'Join a Room' from any network, anywhere in the world.

Simply enter your 8-letter Room Code that's located in the upper right corner of your Hub device. Choose to 'Join' - which will launch you into the ThinkHub Canvas (share your screen later if you'd like), or 'Share Screen' to instantly join and share your screen.

Once you've joined the Canvas, you can actively participate in the meeting via the T1V app in real-time - with the same capabilities as your in-room counterparts who are working on the Canvas from the meeting room touchscreen.

Break down barriers to hybrid collaboration with the T1V app.

Join T1V Customer Success Manager Morgan Feldman for a quick video tour of the T1V app. This how-to video will show you everything you need to know about the latest and greatest T1V app features.