At some point over the past year, we've all been there - you're in a long video conference meeting that drags on for hours…

After about 45 minutes of straight video conferencing, you start to become restless and tired - your eyes feel heavy and sometimes you even develop a headache.

You've quickly developed a classic case of Zoom fatigue. But what is Zoom fatigue, really - and why does Zoom fatigue happen?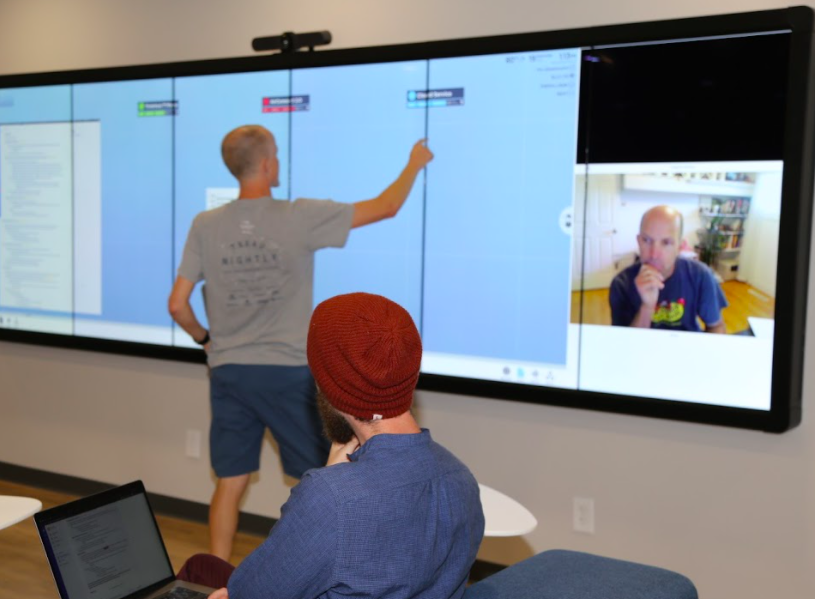 According to the neurological experts, meetings with JUST video conferencing increase our cognitive load - because some of the features in video conferencing software consume too much conscious capacity (the way in which our brains react to it).

Why do we find video calls so draining? There are a few reasons.

Part of the issue is that video calls force us to focus more intently on conversations in order to absorb information.

Audio delays
One of these culprits can be audio. If the audio quality of a video call is delayed - whether that's from the audio hardware in a room, the network speed of the connection, or simply a pause while waiting for a coworker to respond to a question - even millisecond delays in virtual verbal responses negatively affect our interpersonal perceptions.

No non-verbal cues
Another way that video conferencing meetings are taxing on the brain has to do with the lack of non-verbal cues. Humans interpret social cues through so many different ways. And on a video call, the only way to show we're paying close attention to whoever is speaking is to look at the camera.

National Geographic confirms that if a person is framed only from the shoulders up in a video call, the possibility of viewing hand gestures or other body language is completely eliminated.

When we're in a meeting room, in-person - we are able to use peripheral vision to look around at other meeting participants. But in a video call, we're engaged in a constant gaze that consumes a surprising amount of attention.

That attention is unconsciously split in a face-to-face meeting, where humans can process non-verbal cues automatically, and still listen to a speaker simultaneously. But if we're in a meeting with just a video chat, we need to work harder to process nonverbal cues. Relying predominantly on verbal information to understand other people's emotions is tiring.

View exhaustion
Lastly, the video conferencing view plays a big role in the level of fatigue you experience. For example, the creator of 'Together Mode' for Microsoft Teams explains, "Very rarely are you standing two feet away from a person and staring at them for an hour like that, unless you're getting in conflict or about to mate," he says. "When you have faces staring at you like this, the arousal response kicks in, that fight-or-flight mode. If you're in fight-or-flight mode all day, it's taxing to do these meetings."

They argue that multi-person grids on-screen magnifies the issue of video conference exhaustion. When all meeting participants appear in a grid, or Gallery view, it challenges the brain's central vision, "forcing it to decode so many people at once that no one comes through meaningfully, not even the speaker."

More than just video conferencing
The Unified Collaboration and Communication, or UCC industry - stands at a pivotal position in the transformation of technology due to the enhanced capabilities of visual collaboration solutions.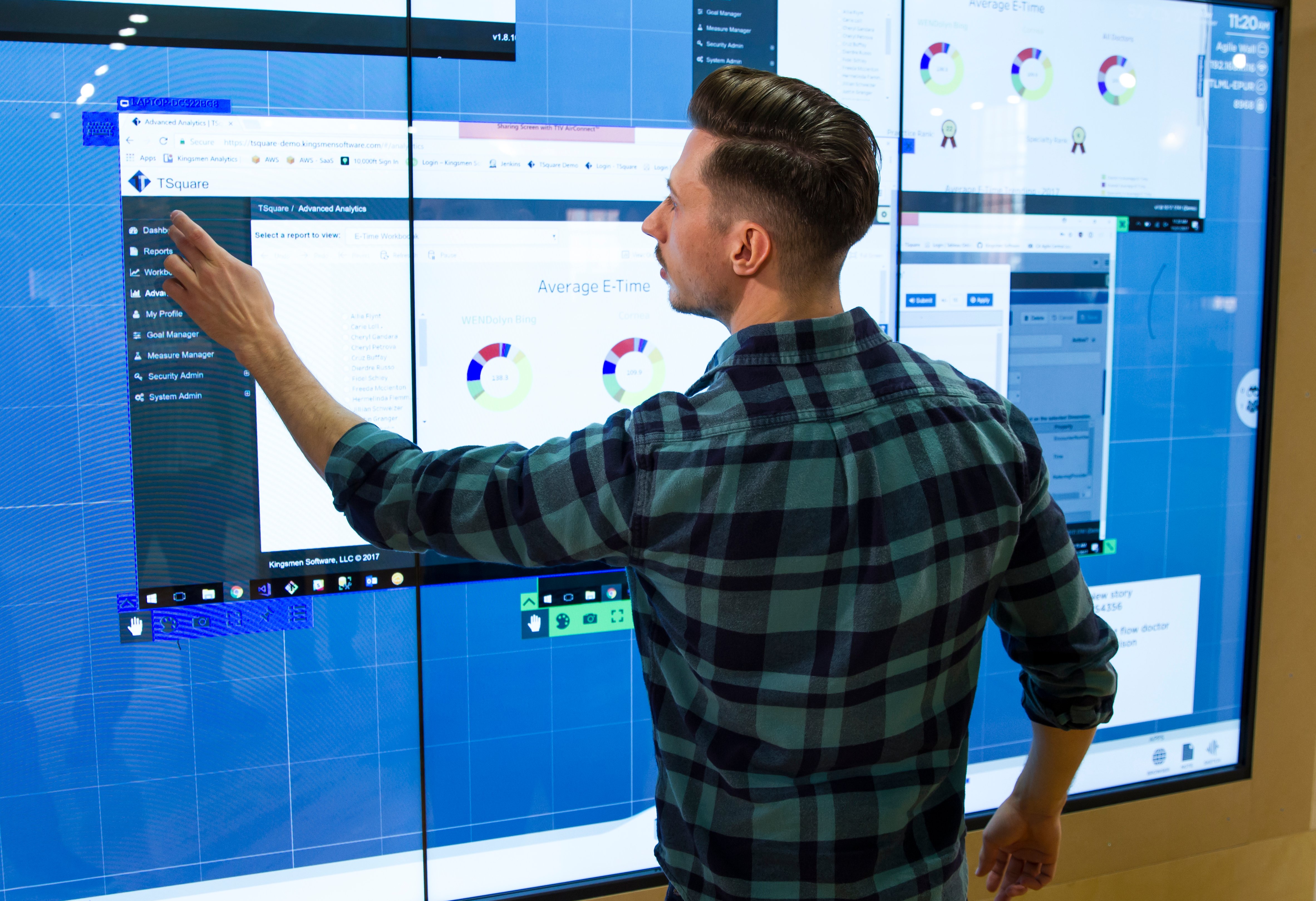 Visual collaboration is increasingly finding its way into proving an essential component of a standard, productive meeting.

With the rise of the hybrid workplace, it looks like having at least some remote participants will be the way of the future.

Video conferencing is a vital platform for hybrid meetings and face-to-face connection - but with the widespread effects of Zoom fatigue, just using video conferencing is not enough.

In order to combat Zoom fatigue, it is necessary to have video conferencing with a visual collaboration tool, so that your brain can see and hear more than just talking heads.

Visual collaboration tools like T1V's ThinkHub collaboration software allow meeting participants to add Notes, Sketches, active web content, image files, and more to an interactive Canvas.

On T1V's UCC Webinar, Dr. David B. Agus - one of the world's leading physicians, CEO at the Ellison Institute of USC, and contributor to CBS news described the difference between 2D vs. 3D interaction. Dr. Agus explained, "The human brain wasn't wired for Zoom."

2D communication (solely staring at a video camera) decreases creativity and productivity. Only when humans start interacting with their environment - like touching and manipulating content on a 3D interactive Canvas, does the mind relax...and even retains information better.

Additionally, this visual component of sending live content to a Canvas that you can interact with during a meeting enables team members to be less reliant on meeting audio.

With video conferencing applications integrated into ThinkHub, users can seamlessly collaborate with each other over BlueJeans, Webex, MS Teams, and Zoom - and actually see the active content that everyone is working on together at the same time.

See how ThinkHub collaboration software is more than just video conferencing. Schedule a live demo today.



Additional Reading:
ICYMI: Takeaways From COVID-19 Impact on UCC Webinar with Dr. David B. Agus and Industry Expert Panel
Collaboration Is More Than Video Conferencing
What Is Visual Collaboration?
Visual Collaboration vs. Video Conferencing: What To Use And When
What Role Does Video Conferencing Play in Hybrid Meetings?