We're back!

After two years of putting our trade show presence on hold, we stepped back out onto the InfoComm floor (in our bright orange kicks) and we couldn't have had a better and more exciting experience.

Relive the best moments and highlights of the most comprehensive event for audiovisual solutions that enable integrated experiences, InfoComm 2022: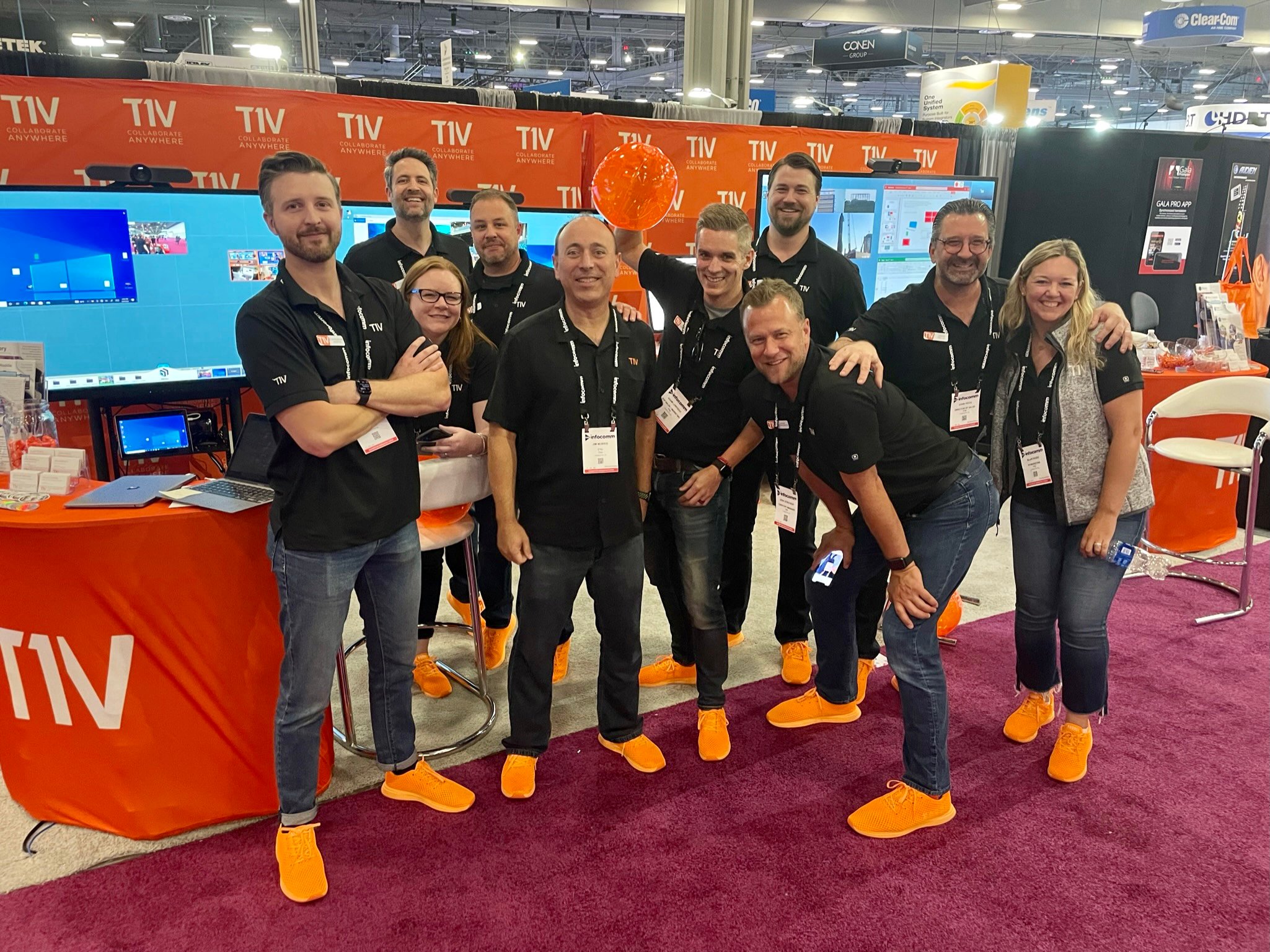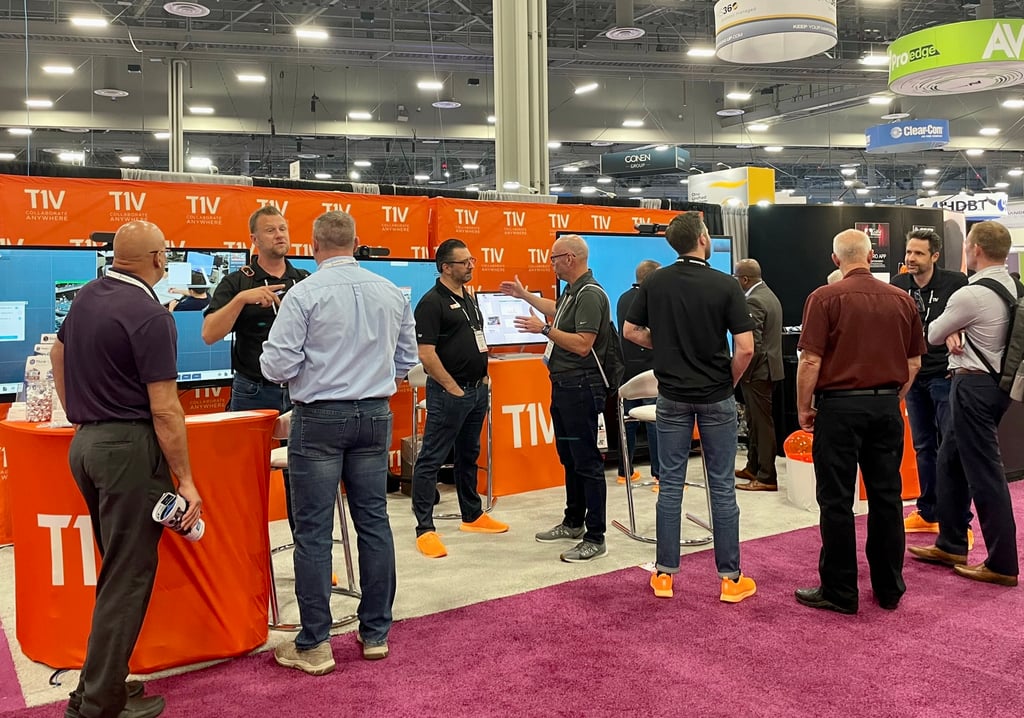 Our visual collaboration real estate was far and wide throughout the exhibitor halls. Not only did we show our product solutions at a booth of our own, but we also linked up with several strategic partners — Avocor, Planar, and HD Distributing — to showcase our ThinkHub collaboration software at each of their booths on their preferred displays and hardware. ThinkHub delivers a flexible, display agnostic solution that enables hybrid and remote teams to collaborate anytime, anywhere.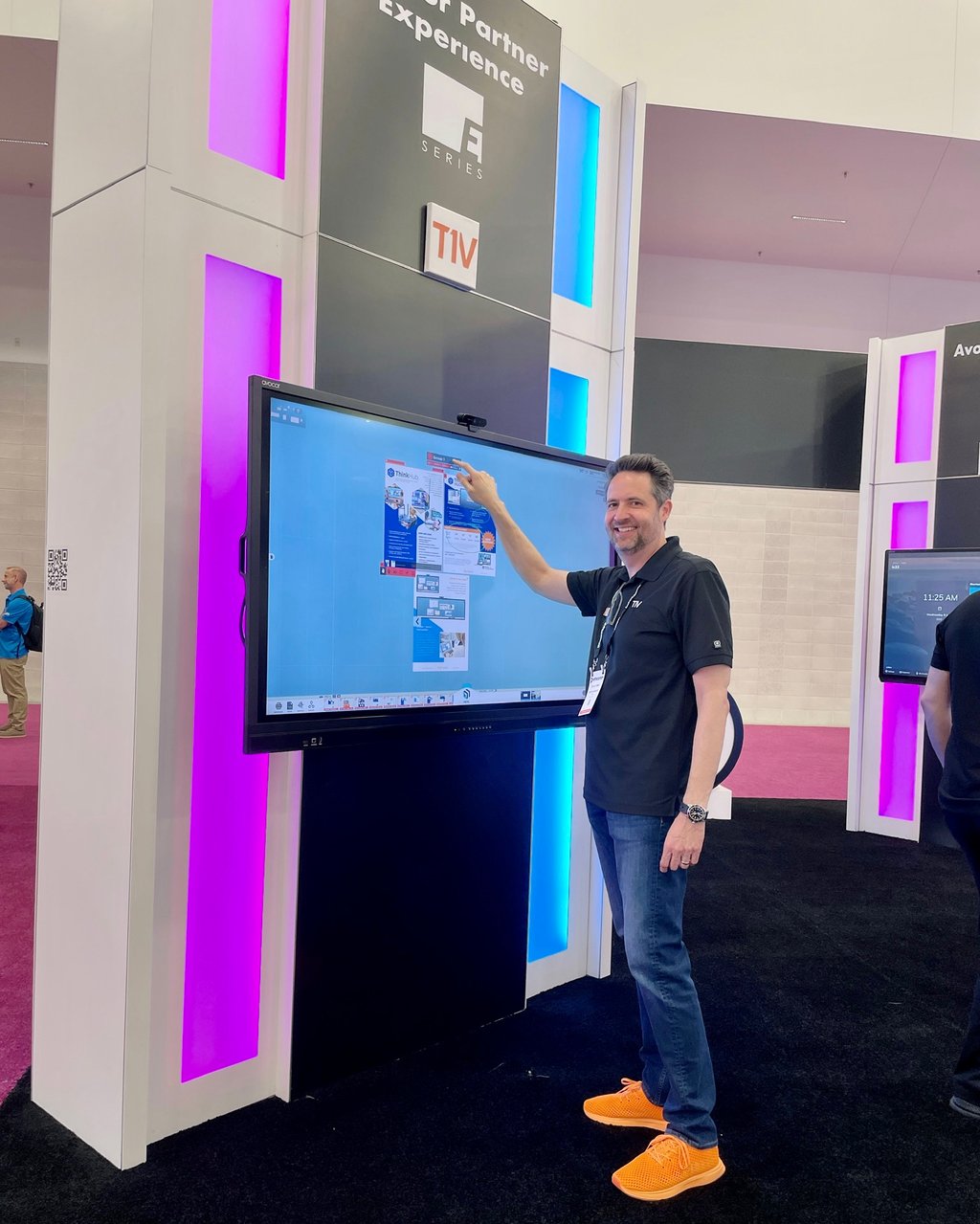 [Avocor - showcased the ultimate collaboration board, ThinkHub Huddle, a bundled solution that includes an Avocor touch display, Logitech web camera, and more…]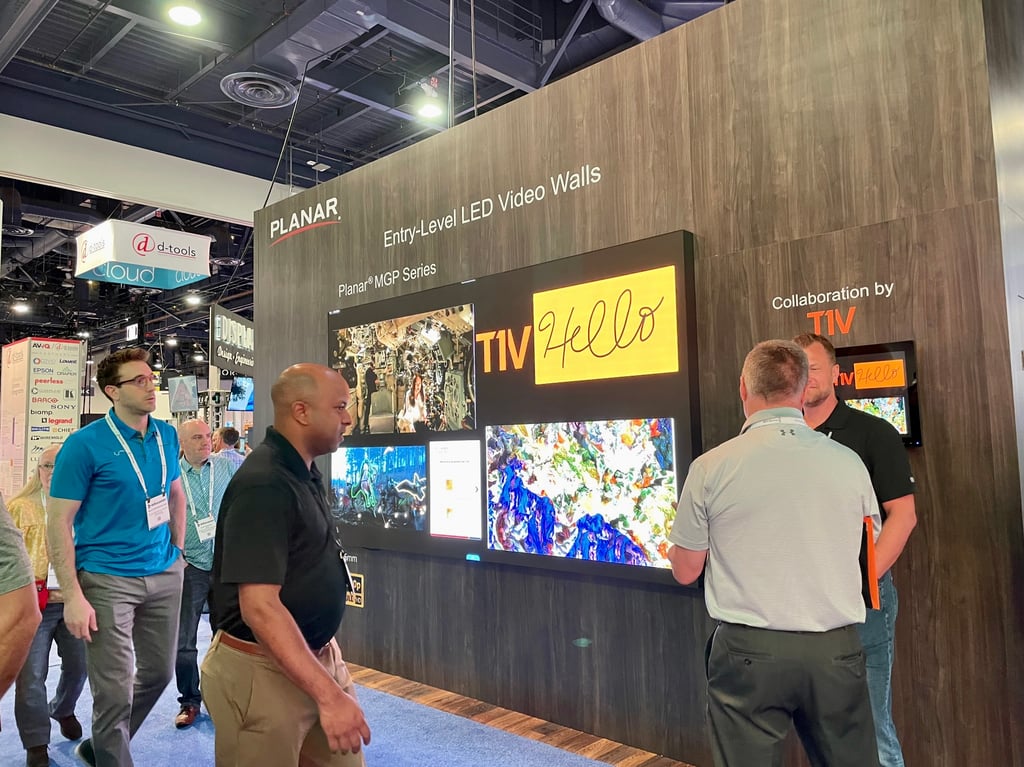 [Planar - showcased ThinkHub xCanvas; ThinkHub Video Wall for high-impact ThinkHub spaces to power your in-room and hybrid teams]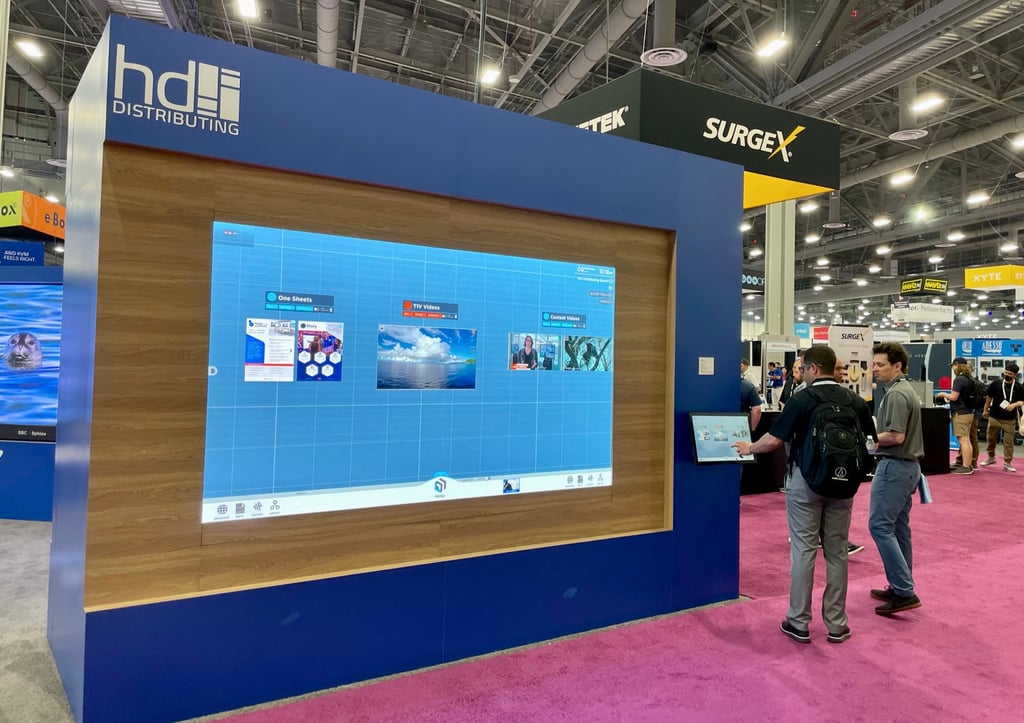 [HD Distributing - showcased ThinkHub on a large LED video wall to deliver a flexible solution that enables hybrid and remote teams to collaborate anytime, anywhere]

T1V Customer Presentations

Our ThinkHub solutions even made it to the big stage, as two of our amazing customers and partners took to the mic to tell their story of how ThinkHub helped transform their higher education learning spaces.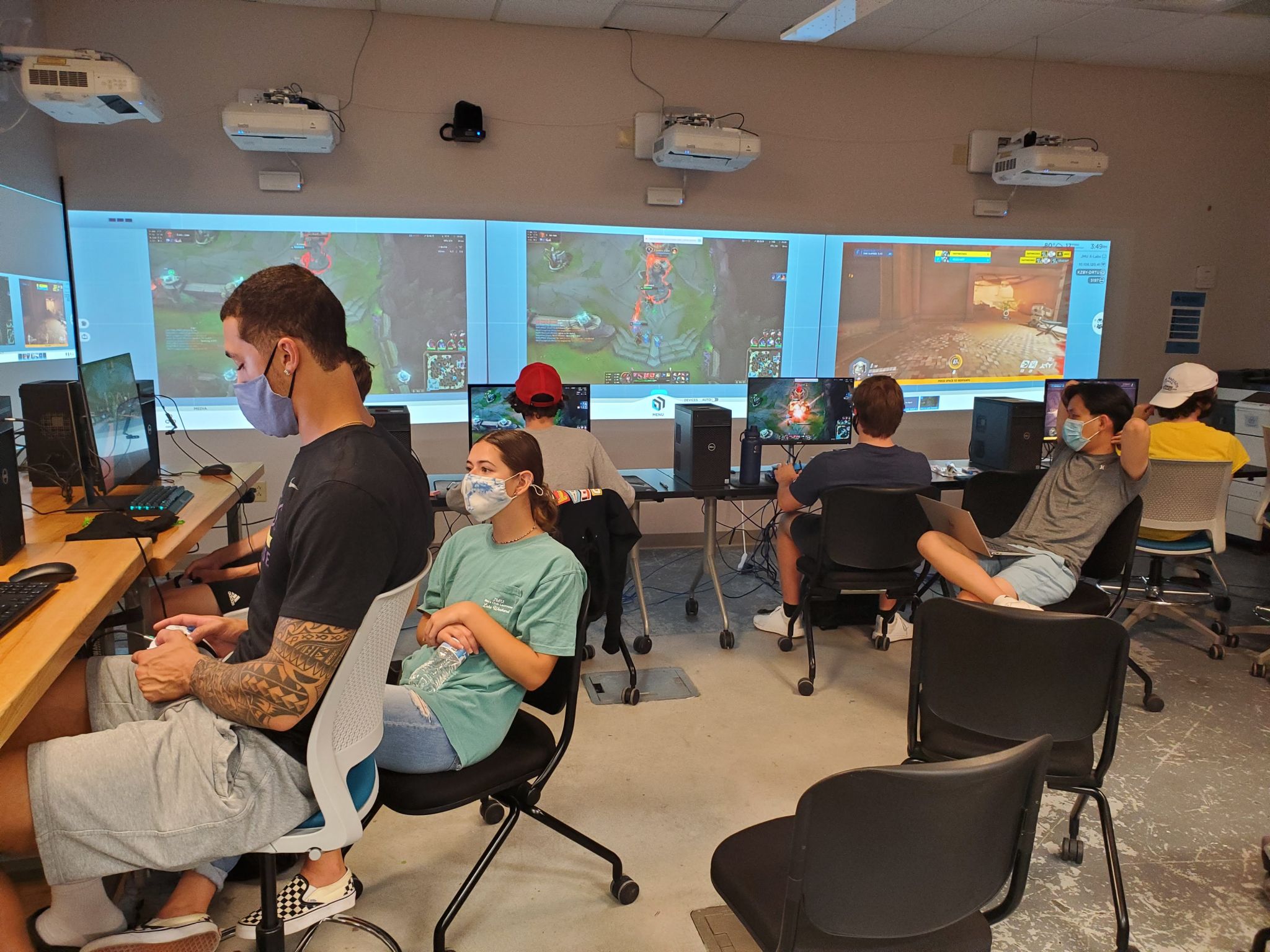 Nick Swayne, Founder of JMU X-Labs at James Madison University spoke to how JMU turned an ordinary classroom wall into a huge interactive canvas to be used for distance learning, collaboration, interactive dance exhibitions, eSports and more, all on a budget. Combining Epson interactive projectors and ThinkHub collaboration software — JMU X-Labs created an innovative and accessible learning environment for all students.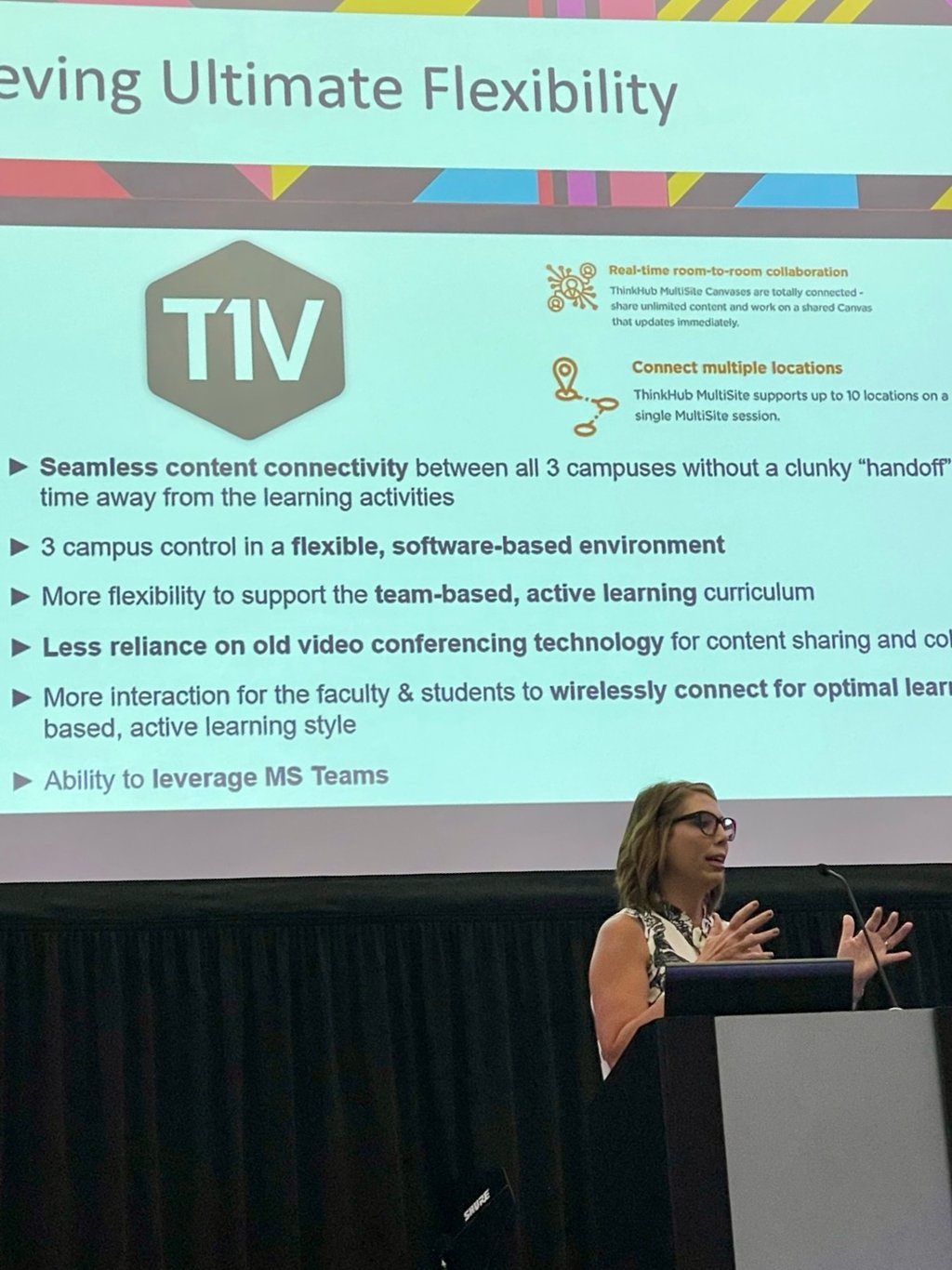 Jodie Penrod, Senior Director, Technology of Ohio University, Heritage College of Osteopathic Medicine, took her audience through the importance of classroom technology design and how it supports an equitable experience for both physical and remote students to achieve an optimal level of learning, and more, using her personal experience with ThinkHub Education software powering the Heritage College Multi-Site, Multi-Campus active learning environment.



Just like back in May at Integrated Systems Europe 2022, the team from rAVe [PUBS] helped us out with a HUGE milestone announcement:

ThinkHub Cloud is OFFICIALLY LAUNCHED!



ThinkHub Cloud is our SaaS membership subscription for fully remote and hybrid teams powered by our ThinkHub collaboration software. ThinkHub Cloud allows users to create Canvases, add content, invite collaborators to meet and work together in real-time — from the convenience of your laptop.

Fully loaded with all of ThinkHub's amazing features — what makes this product a game changer is that it is fully compatible with our in-room ThinkHub solution. Known as 'Send To Room' — seamlessly send your Cloud Canvas created asynchronously (or synchronously) to the ThinkHub Room for the whole team to collaborate on.



Start collaborating today with a free plan that includes up to 8 Canvases per user.

Of course, our OG flagship collaboration solution, ThinkHub, will never step out of the spotlight. Watch the ThinkHub video from InfoComm to learn the latest, greatest, and classics of ThinkHub: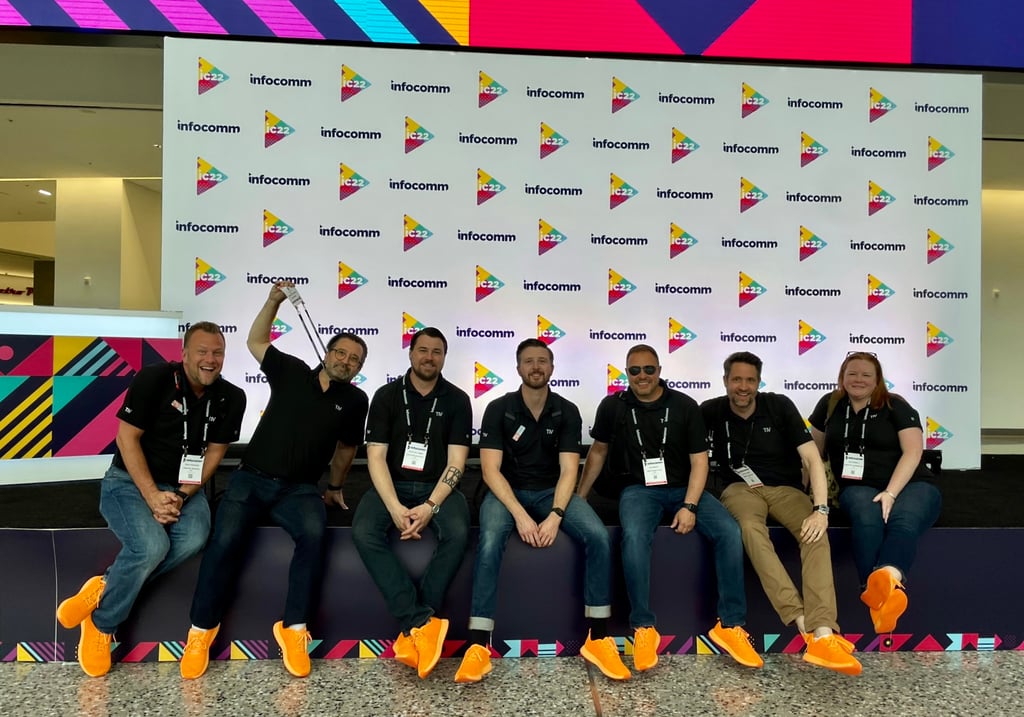 Thanks for having us InfoComm 2022… We'll see you all at IC 2023 in Orlando!

To learn more about the ThinkHub collaboration products introduced at InfoComm, tap below to schedule a demo with a member of our T1V team.