Though many offices around the world reported being on lockdown for a period of time during various stages throughout the global pandemic, our research shows that employees are now beginning to return to offices as they reopen.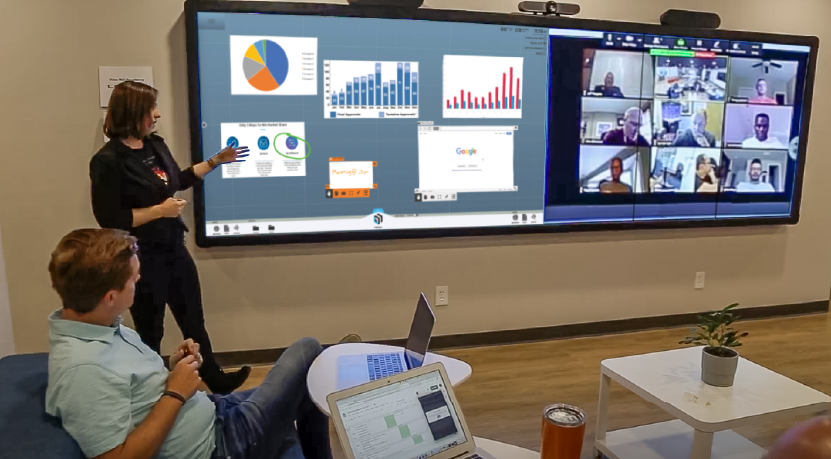 T1V recently announced a research study on organizational challenges and key workplace trends.

The Work From Anywhere study is based on survey results compiled from data collected over the last six months through webinar polling, online forms, and in-person interviews.

Data collection for the WFA study is ongoing and the statistical responses will continue to be updated as results are collected.

With technology serving as a conduit for collaboration throughout the pandemic, data responses from people from all job levels and organizational departments suggest that the hybrid work model - where some employees work from the office, and others work from home - is here to stay.

Though 25% of WFA participants said they would be back in the office full-time, 70% of employees reported that they plan to have a blended schedule once their office reopens - working from both the office and their homes.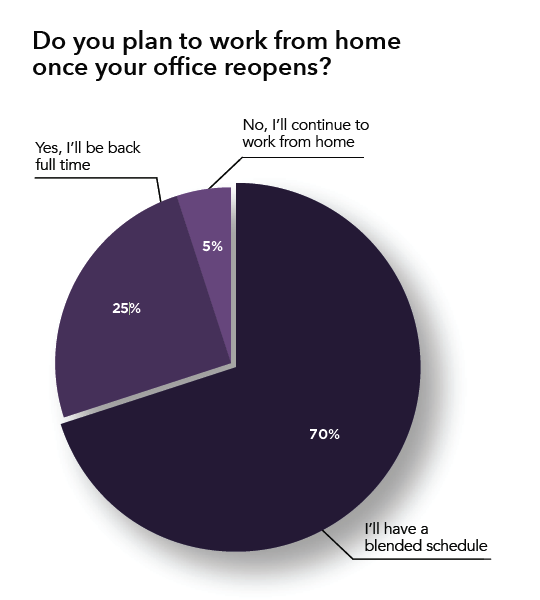 This is a staggering statistic, in contrast to 5% of individuals who reported that they will continue to solely work from home once their office reopens.

Operating under a blended schedule has both its advantages - like employees being empowered by a newfound agency stemming from controlling their own flexible work environment - and pain points, like team communication and more time spent in meetings.

Read T1V's WFA white paper to learn more about these workplace statistics, survey takeaways, and more.