The application for T1V's Active Learning Technology Tour is live!
Apply to ALTT 2020 for a unique, behind-the-scenes look into one of the largest active learning deployments in the country - the Zachry Engineering Education Complex at Texas A&M University.
In February of 2019, T1V hosted the inaugural Active Learning Technology Tour at Texas A&M University in College Station. ALTT provides an incredible opportunity to explore how active learning technology enhances the education experience, from remote learning to student engagement and retention.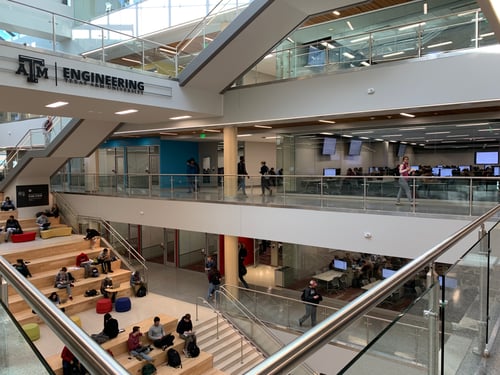 Program participants will meet with IT designers and instructors, and engage in informative sessions investigating the challenges of active learning technology and facility implementation with other thought leaders in the higher education industry.
The ALTT 2020 Conference will take place on February 26th and February 27th and is fully funded by T1V through a grant, which will be awarded to your College or University. After the two-day conference experience, you'll walk away with the following:
Learnings from Texas A&M University: how they qualified, vetted, tested, and deployed ALC technology
Best practices in ALC technology deployments
Do's and Don'ts of ALC technology: what to look for, what to avoid, and how to create buy-in
Student and Instructor outcomes
Ideas on how to support remote and guest instructors on your campus
Lessons learned from your peer group, who have also deployed ALC technology and are still on a quest to find the right solution for their campus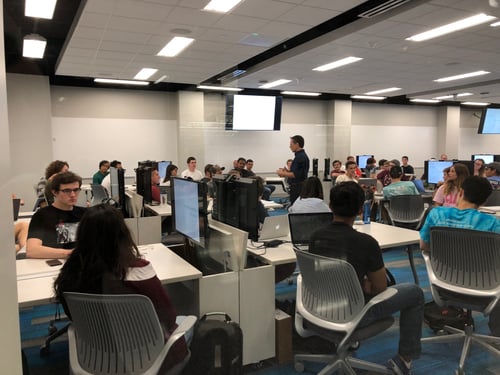 An exciting addition to ALTT in 2020 is a one-day Symposium on February 25th. This invite-only group will provide the chance to connect with advanced ThinkHub Connect active learning technology users to share challenges and discuss solutions directly related to your specific educational institution's active learning environment.
You will be given insight into the future ThinkHub Connect product roadmap through technology demonstrations and have the opportunity to provide input from your organization's perspective, influencing the next generation of the collaborative active learning solution. Your specific feedback will drive the new features of the software.
Interested in learning more about ALTT?