T1V kicked off the 2020 Tokyo Olympics with our own version of games - the T1V Hybrid Olympics.

It was the perfect combination of Friday festivities that began with an Opening Ceremonies Watch Party, touted a winning team for the Games (spoiler alert - Team 'Downstairs' won) and culminated in lunch for all participants.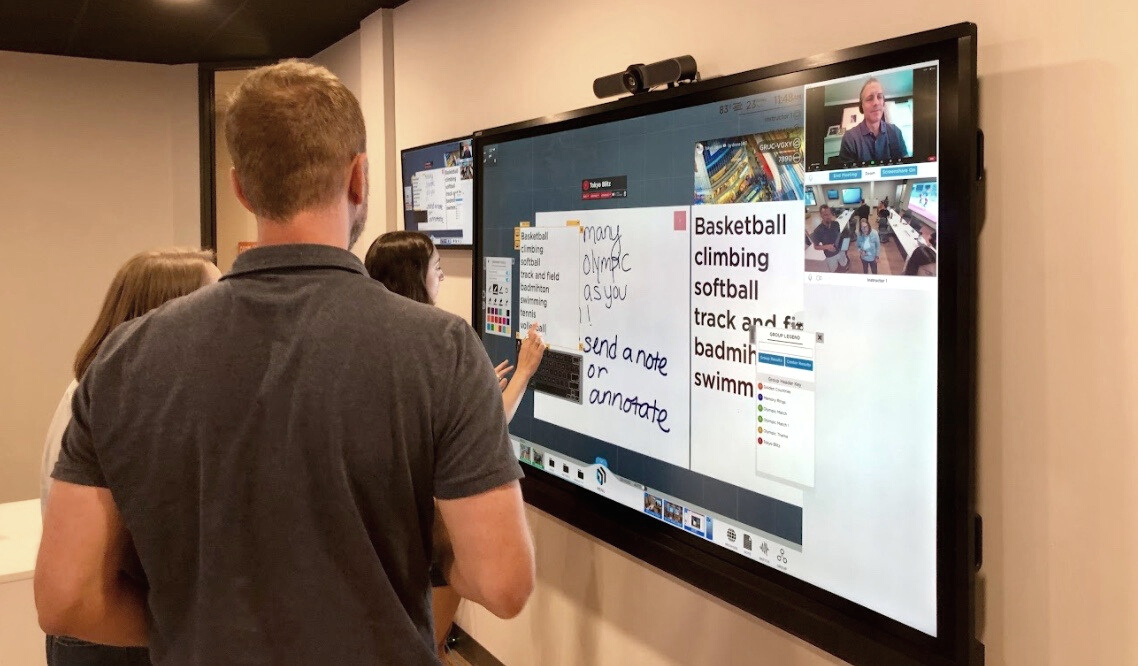 The setup of our Hybrid Olympics Games was modeled after our usual T1V hybrid meetings, that include both in-room and remote team members. Our T1V employees are located all over the world - from our HQ in Charlotte, all the way across the globe to Amsterdam and Hong Kong.

When meeting participants connect to the interactive Canvas of our collaboration software ThinkHub, they use the T1V app to join that meeting no matter where they are, from any network in the world.

Here's a recap of how our T1V Hybrid Olympics went down -

We created an Olympic Game Day Schedule - by making a calendar event for both in-room and remote employees and sending to all staff.

The initial Opening Ceremonies Watch Party, powered by ThinkHub, was a hit!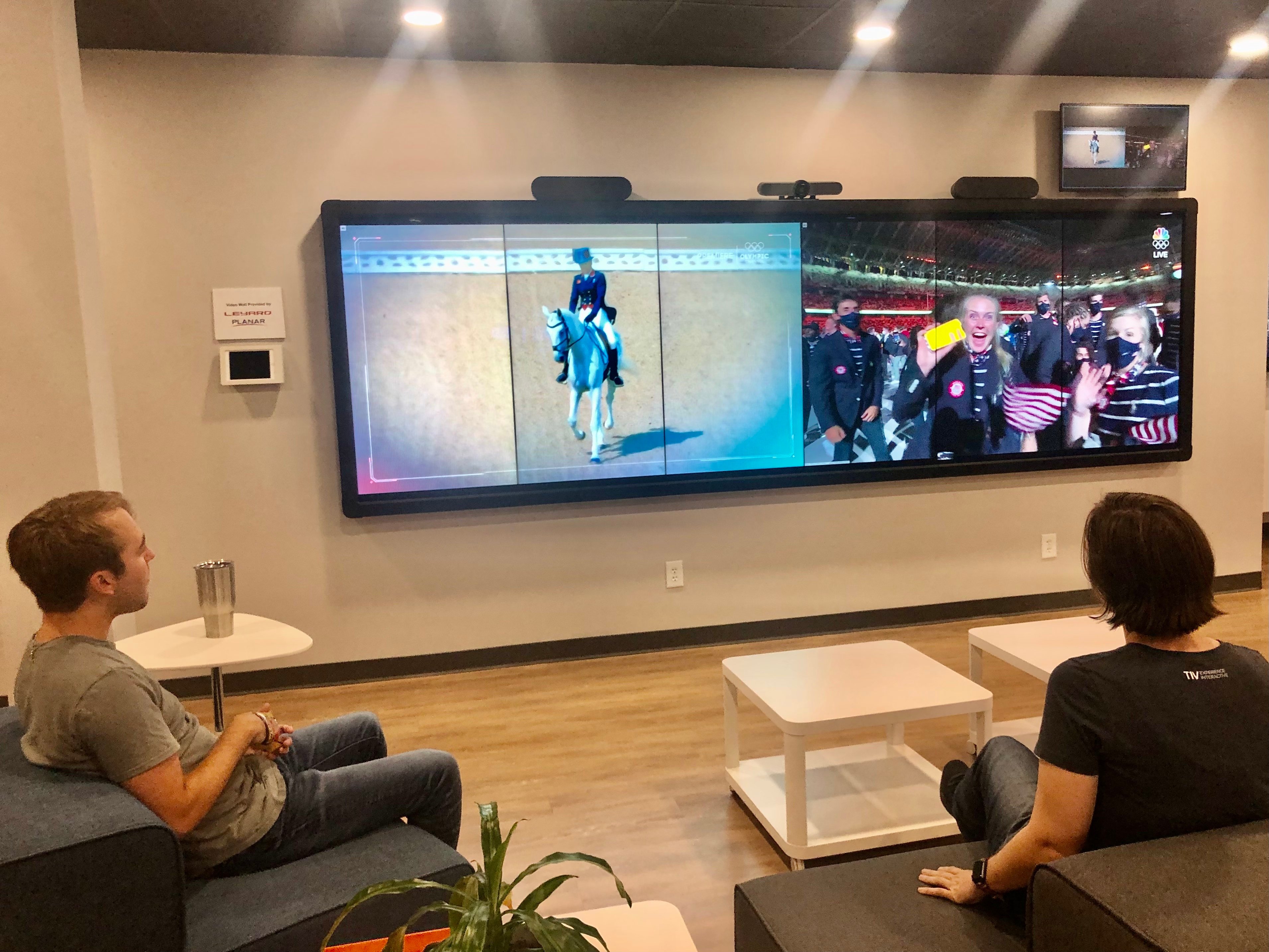 For the Games, we split into two competing teams - by where we sat in the office, pre-pandemic: 'Upstairs vs. Downstairs!'

Each team was set up on a display in the T1V Experience Center - Team Downstairs joined a Canvas on a single panel touchscreen, while Team Upstairs got ready to play on the 6x1 multipanel display on the opposite side of the Experience Center.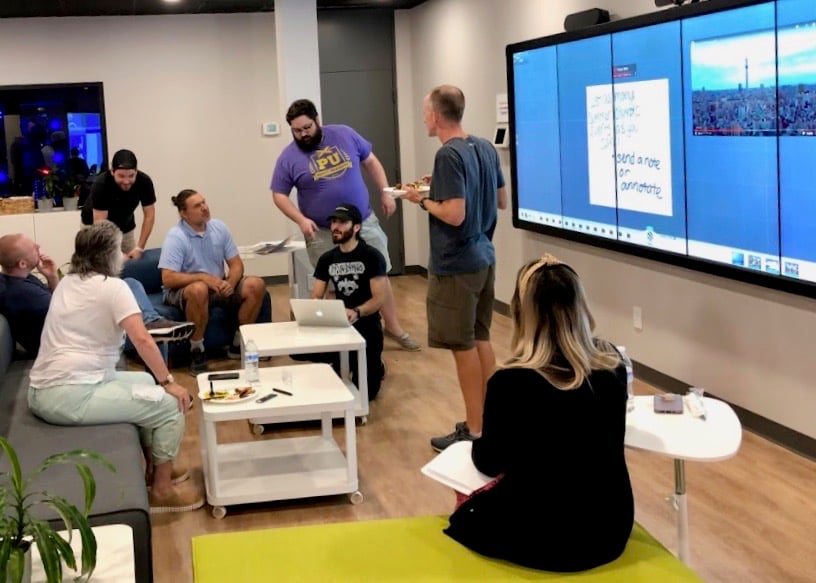 ThinkHub collaboration software powered the Games. This allowed each team to have one, seamless interactive Canvas as their playing platform, that housed all of the pieces of content, along with a Zoom Meeting running on the Canvas - so in-room and remote participants could connect face-to-face.

After providing the T1V app credentials to remote participants for each team, the Games could begin. Using the T1V app, employees both in the Experience Center and working from home could control and manipulate content on their Canvas through their personal device - like a laptop, tablet, or smartphone.


We had a blast team-building and competing in the T1V Hybrid Olympics.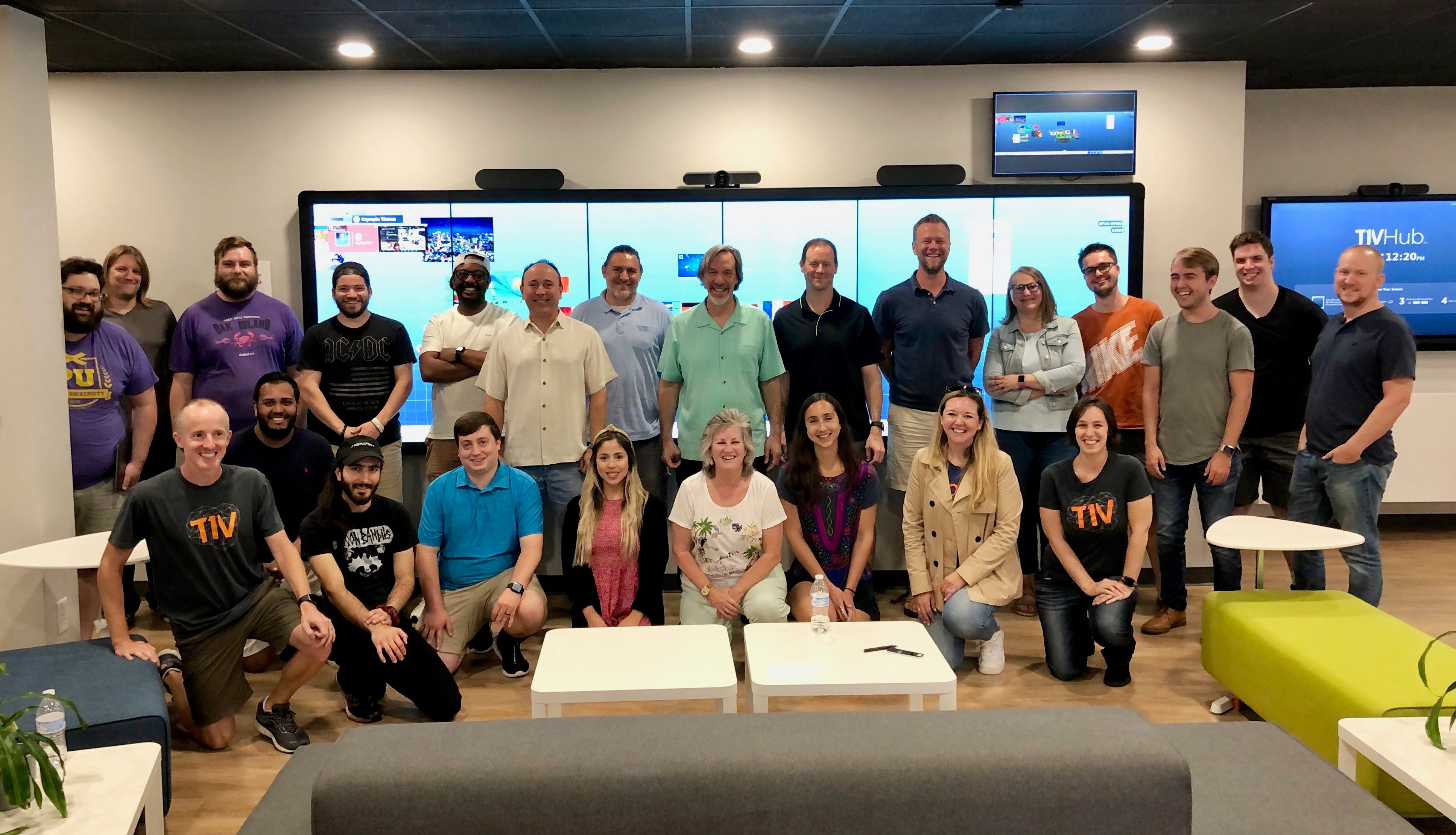 Stay tuned for a breakdown of all things T1V Hybrid Olympics - including a highlight reel of our Opening Ceremonies Watch Party, along with interactive trivia and matching games on the ThinkHub Canvas, and more…

Curious about T1V? Check out all of our interactive collaboration solutions at t1v.com.