InfoComm16 is almost here! Two weeks ago, we started a series of posts on the top 3 reasons not to miss ThinkHub at InfoComm. We started with Reason #1 – You're exploring collaboration technology, where we introduced ViewHub and ThinkHub collaboration software. Last week, we explored Reason #2 -BYOD (Bring Your Own Device) capabilities. Today, we'll discuss Reason #3 – you're looking for meeting room technology that will increase productivity in the workplace.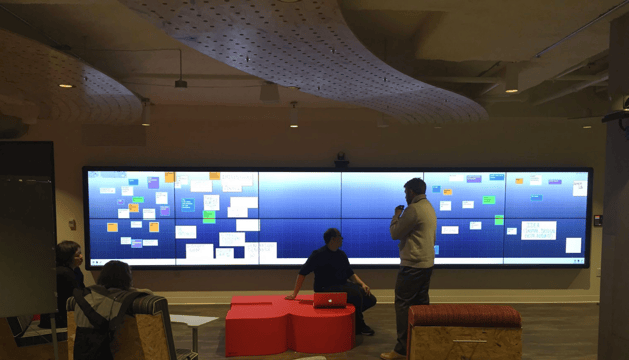 ThinkHub and ViewHub, our collaboration software for the workplace, were designed to make meetings faster and more efficient. With ThinkHub and ViewHub, there's no set-up time – content can be wirelessly displayed to the ThinkHub Canvas from any device within seconds, and multiple devices can be shared at once. This eliminates having to scramble for cables or swap thumb drives between speakers, creating smoother and more cohesive meetings. ThinkHub and ViewHub support Windows, Apple, Android and Linux devices, providing a flexible work environment where employees can use the devices they prefer without sacrificing communication between platforms.
ThinkHub differs from ViewHub in that content can be created as well as shared. With ThinkHub, you can browse the Web, create notes and sketches, and annotate content from a large format multitouch interface 'Minority Report'-style. All content on the Canvas can be saved, emailed, and printed to ensure you get the most out of your collaborative sessions.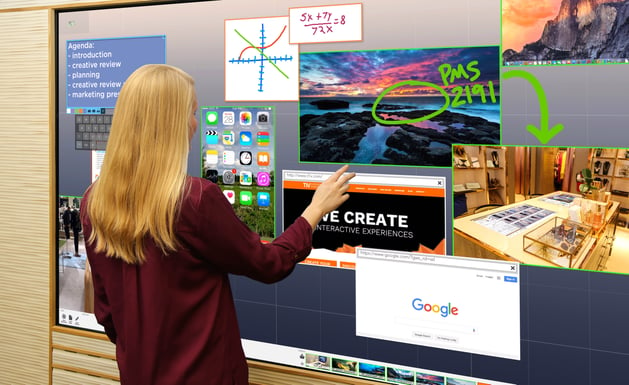 What's more, ThinkHub MultiSite supports remote collaboration by allowing employees in different locations to view and interact with the same content. When you join a MultiSite Session and share your device screen to your ThinkHub Canvas, your coworkers across the country can view and annotate your material from their ThinkHub Canvas in real time. ThinkHub MultiSite also supports video conferencing, so you can collaborate face-to-face with remote employees, maintaining a sense of human connection in an increasingly mobile workforce.