With workplace trends changing rapidly throughout the course of 2020, T1V decided to take the study of organizational challenges and key workplace trends into our own hands - by going straight to the source.

Over the last six months, T1V has asked YOU for your input on work habits and work environments, the results of which we compiled into our Work From Anywhere (WFA) Study. The study was conducted through webinar polling, online surveys, and in-person interviews.

We encourage you to complete the survey (and circulate amongst your colleagues). We will continue to update the study as we continue to analyze the statistics.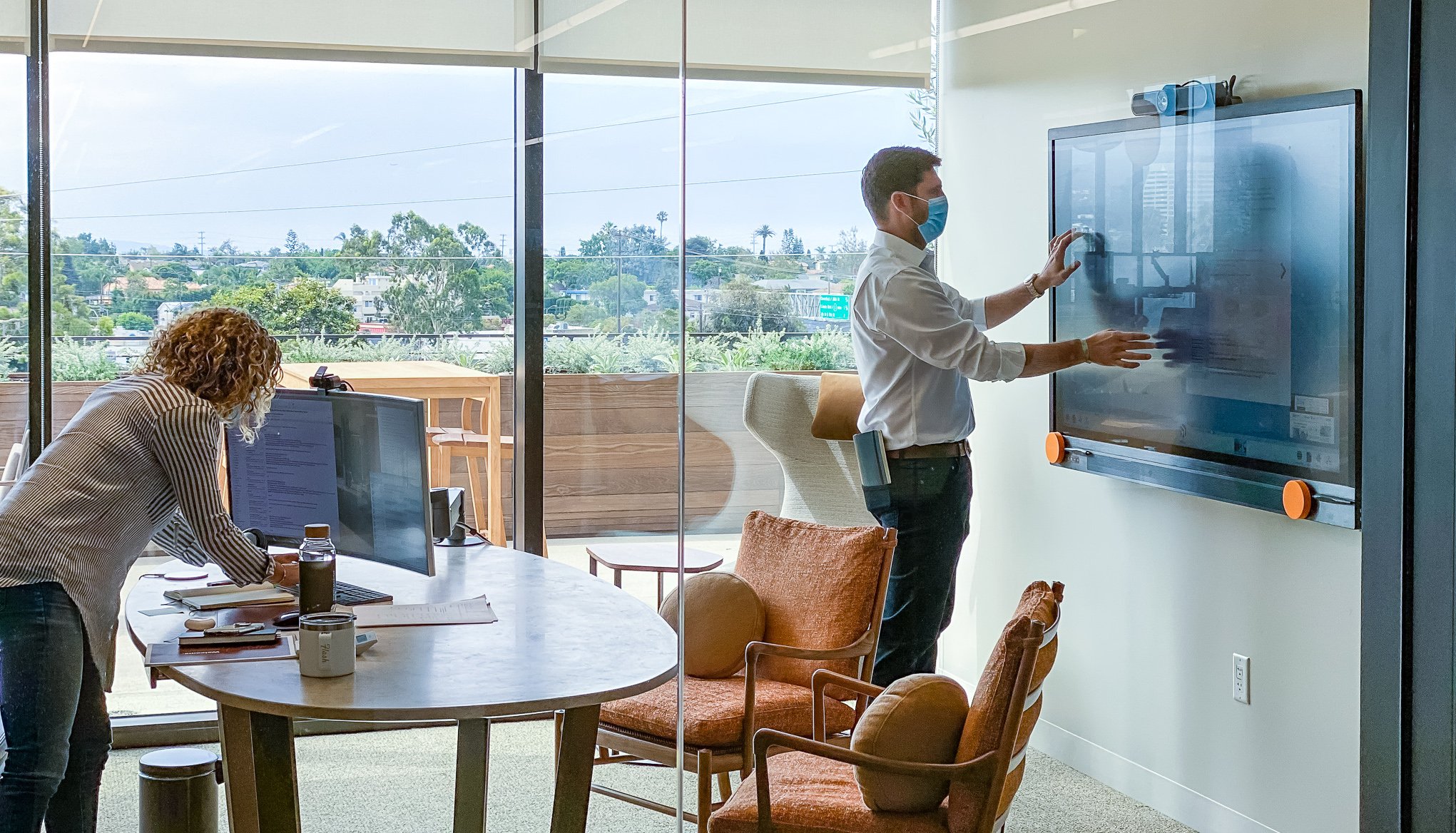 The first interesting takeaway was found when we posed the question, "When will your office reopen?"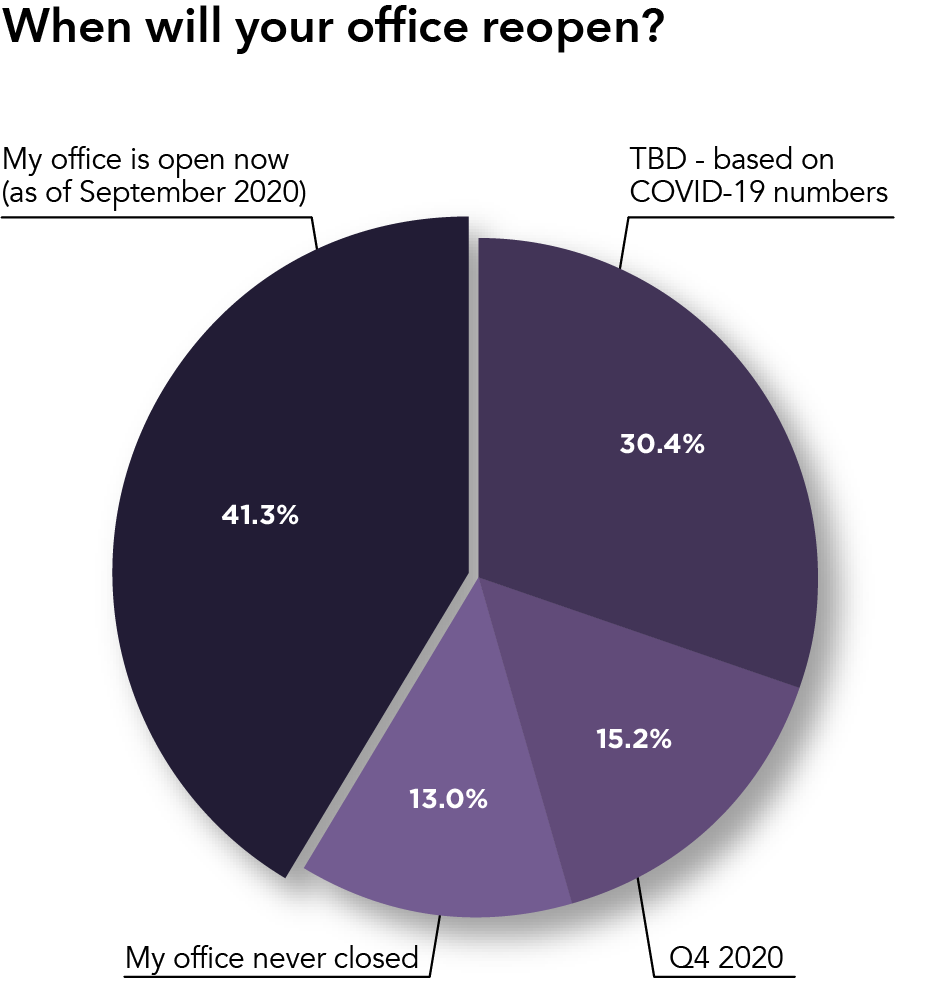 41% of respondents in the WFA study reported that their office is currently open, with an additional 15% planning to go back at some point in Q4 of 2020. Only 30% of participants noted that their office reopening plans remain TBD, based on COVID-19 numbers for the remainder of the year.

T1V remains hyper focused on supporting the hybrid work model - where individuals find themselves splitting time between home and the office - as we continue to navigate this new era of work.

Learn more about our latest findings, key workplace trends and takeaways today.