The T1V Customer Spotlight Series features T1V Customers and how they are using technology to drive their organizations forward. Did you catch the latest Customer Spotlight webinar?
---

In this T1V Customer Spotlight series, Senior AV Manager / IT Team, Ken Okajima, of the Ellison Institute of Transformative Medicine has explained how the Ellison Institute has incorporated ThinkHub collaboration software in their daily operations and just how important ThinkHub has been in keeping his team connected throughout the pandemic —- but how easy was it to kickstart team usage of the deployed solution?

We asked Okajima, what has the adoption of ThinkHub looked like and how have you worked with T1V in the process?

Okajima confessed there is always some resistance to change, but the way they tackled training helped overcome that initial fear quickly.

As people started coming back into the building, the Ellison Institute worked closely with the T1V team to scaffold training so that people would feel comfortable interacting with ThinkHub. Training was initially organized by functional groups within teams and simply started with the basics. The goal was to present ThinkHub as a tool, and just like any other tool, is meant to be used and interacted with — it worked. The Ellison Institute saw more and more people using ThinkHub throughout the building.

ThinkHub "super-users" as Okajima calls them, have also been influential in helping others realize the full potential of ThinkHub software. These are the users that fill up the ThinkHub Canvas with a ton of relevant content for their use case. Presentations that are given by the "super-users" utilize the ThinkHub technology in front of their peers, and in turn, promote wide-spread confidence in the software.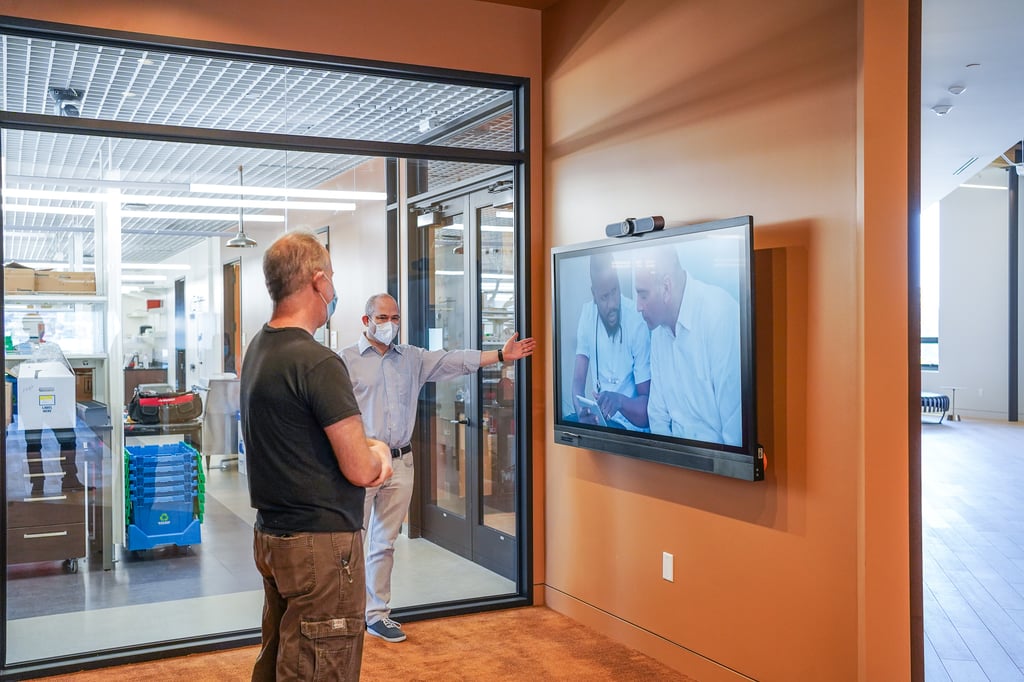 ThinkHub has now become an icon all over the building and allowed the Ellison Institute to convey who they are and more importantly, convey the culture of their organization. The mission of the Ellison Institute is extremely important to the people of the organization, and T1V and ThinkHub have made it faster and easier for them to accomplish their mission.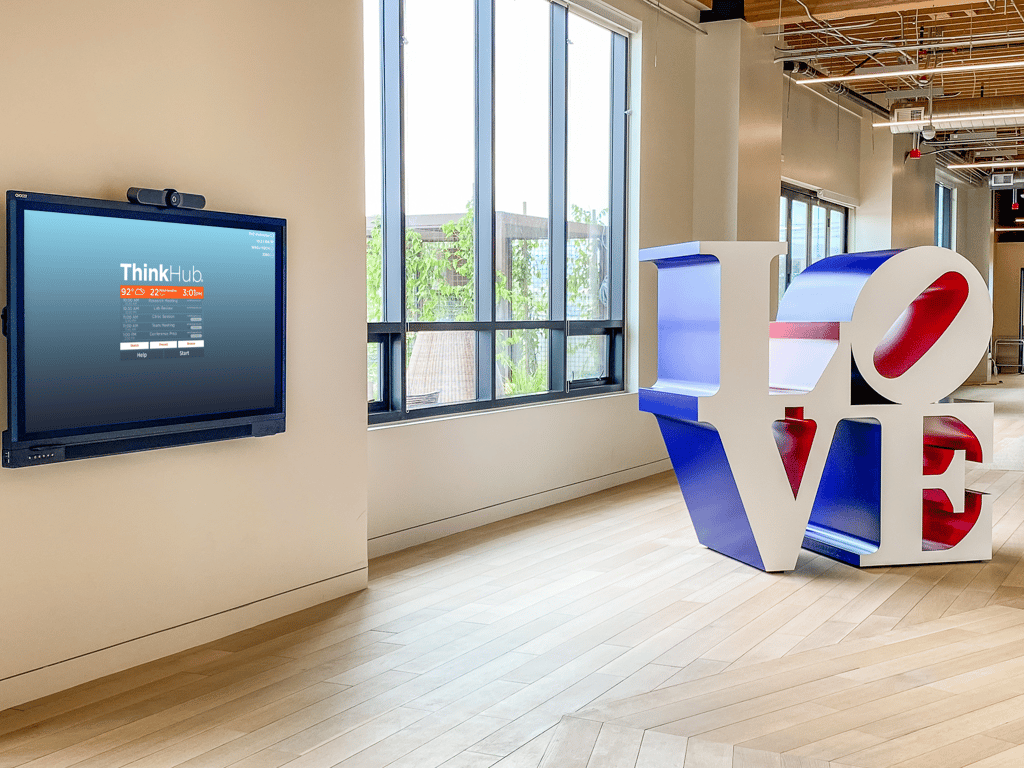 Learn more about how the T1V team has helped streamline the adoption of ThinkHub within the Ellison Institute organization.