What is ThinkHub Cloud? We're so glad you asked!

ThinkHub Cloud is a digital workspace that facilitates visual collaboration, just like our in-room solution for hybrid teams, ThinkHub Room — but from the Cloud. ThinkHub Cloud brings the ease of shared collaboration to your laptop and adds an additional level of flexibility to truly work from anywhere.

ThinkHub Cloud enables you and your team members to create Canvases, invite collaborators, share content, host meetings, and send your Cloud Canvases to the ThinkHub Room right from the T1V app. Ultimately, ThinkHub Cloud allows you to access the technology you need to get the job done —wherever you choose to work.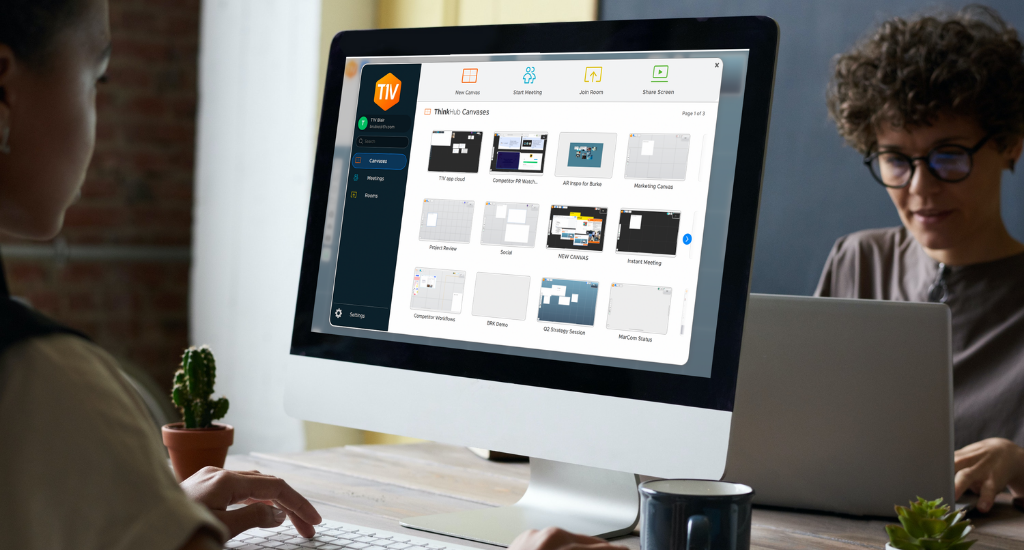 Ready to collaborate? Get step by step instructions on all things ThinkHub Cloud from our T1V Knowledge Base today. Get started today by reading the What is ThinkHub Cloud? article.



LEARN MORE ABOUT THINKHUB CLOUD