This Week at T1V learn the best practices for visualizing data, live metrics, KPIs, and more with ThinkHub.

Our T1V Customer Success team has put together a step-by-step guide on how to incorporate your team's web-based dashboards onto your ThinkHub Canvas.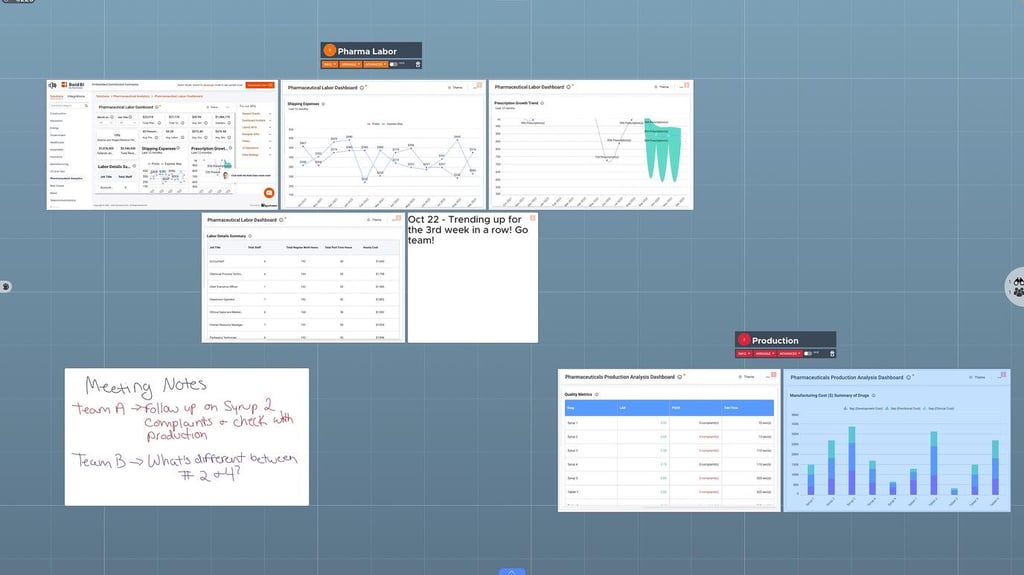 Follow along to easily send your dashboards (like, Tableau, Smartsheets, Microsoft Power BI, etc.) to the ThinkHub Canvas using the T1V app, organize your dashboards using Groups, and save your Canvas for recurring status meetings, data monitoring, and more.



Read the T1V Knowledge Base article — ThinkHub Use Case: Dashboard Reporting, catch up on the blog, and check out some of our upcoming learning opportunities.

Happy Collaborating! 🧡