The before and after photos of a War Room from T1V Customer Strategist Insight are a stark contrast - all due to the innovative technology of ThinkHub collaboration software.

BEFORE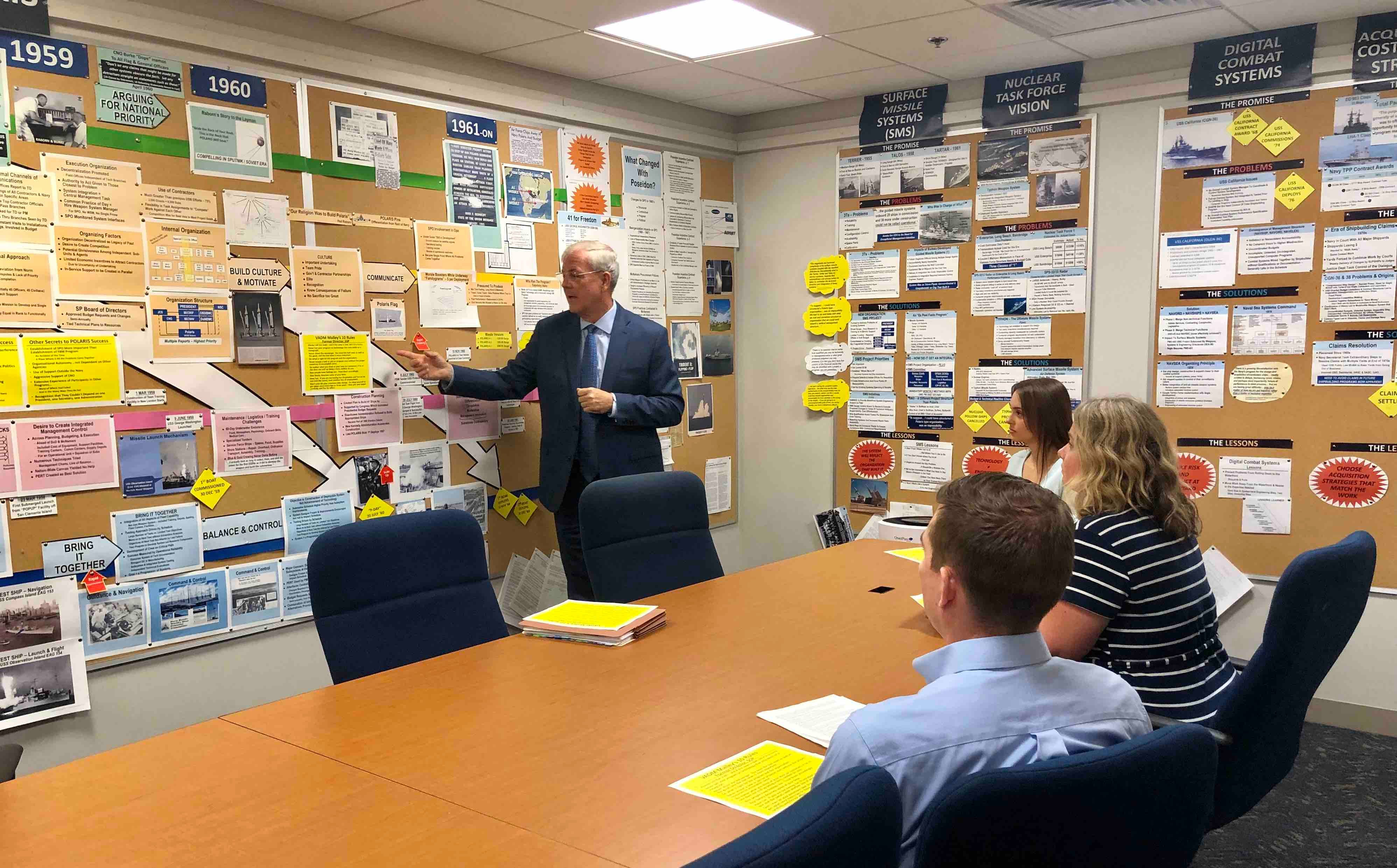 Strategic Insight, a consulting firm based in the metropolitan Washington, D.C. area is no stranger to high-stakes government work.

They have several traditional War Rooms at their headquarters - a meeting room used for training and ongoing education for military officer programs. Instructors would walk the wall of a War Room, which consists of hundreds of slides on printed pieces of paper with diagrams, graphs, images, important course takeaways, and more - all pinned to 360 degrees of cork board walls in the room.

After installing (8) 98" Planar touch displays, the boardroom is still immersive with 360 degrees of content, but is powered by easy-to-use collaboration software ThinkHub.

ThinkHub enables instructors and students of the Program Managers Workshop of the U.S. Navy to interact with a plethora of slides in-real time. With ThinkHub, users can take a slide full-screen, make an edit, annotate - and easily switch back and forth between relevant presentation pieces.

As Instructor Charlie Berhle put it, "We find that students are more receptive to the ThinkHub system."

Participants can connect to the ThinkHub via the T1V app - so they can access and annotate on content as well, either by walking the walls and interacting with the touchscreen or through their mobile device - like a laptop, tablet, or smartphone.

T1V is proud to support Strategic Insight as they pursue difficult, new endeavors that help contribute to the national security of our country. Watch the case study video now to learn more.