One of the most valuable features of ThinkHub collaboration software is that it enables teams to visualize all types of content, all on the same interactive Canvas.

ThinkHub is the ideal type of virtual platform for all different types of hybrid teams - but it is especially helpful for Product Design teams.

In this week's T1V in 3 video, T1V Sales + Marketing Specialist Cassie Orlowski takes us through how to use the ThinkHub Groups tool for a design project - like launching an apparel line or specific new apparel product...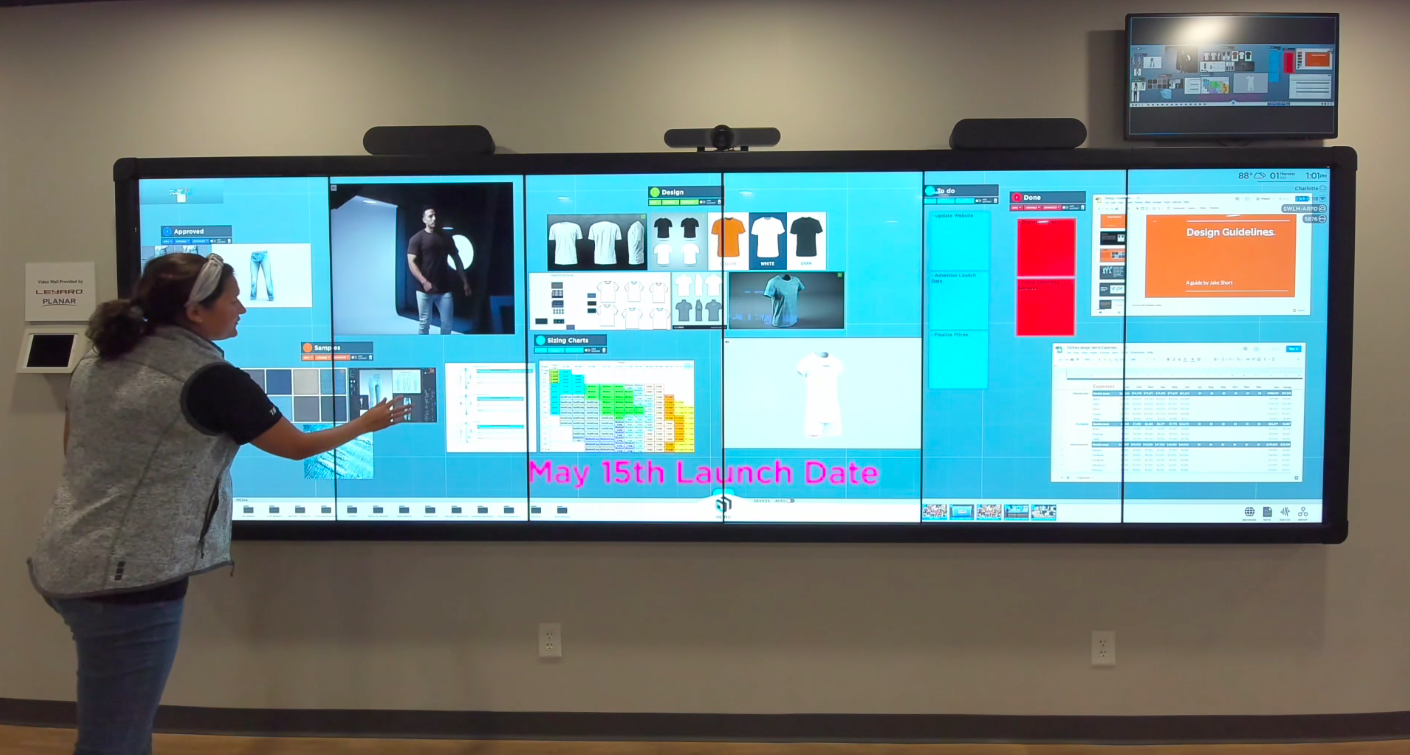 Cassie demos how to keep product design information for an apparel launch organized by adding an assortment of Groups to the ThinkHub Canvas.

Here are some examples of how to use the ThinkHub Groups for your apparel design project:
Approved vs. working - drag and drop final designs from 'Working' to 'Approved' to track progress
Apparel samples - insert design materials and color palettes to discuss and debate amongst your product design team
Sizing - determine measurements for sizing in order to move forward with apparel production
Video - whether it's a looping brand sizzle video, product visualization, or design inspiration, send native videos and YouTube links to the ThinkHub Canvas
Project Management - clearly organize task lists and assign to team members; track progress across multiple project timelines
Design - visualize samples no matter where you are working from by sharing native design platforms into the Canvas like Adobe Illustrator / Photoshop, Autodesk 3D design software, or GraffixPro Studio
Brand Guidelines - share design brand guidelines through Google Workspace and O365
Costs - calculate and track production costs with Microsoft Excel or Google Sheets, where updates can be made in real time right from the Canvas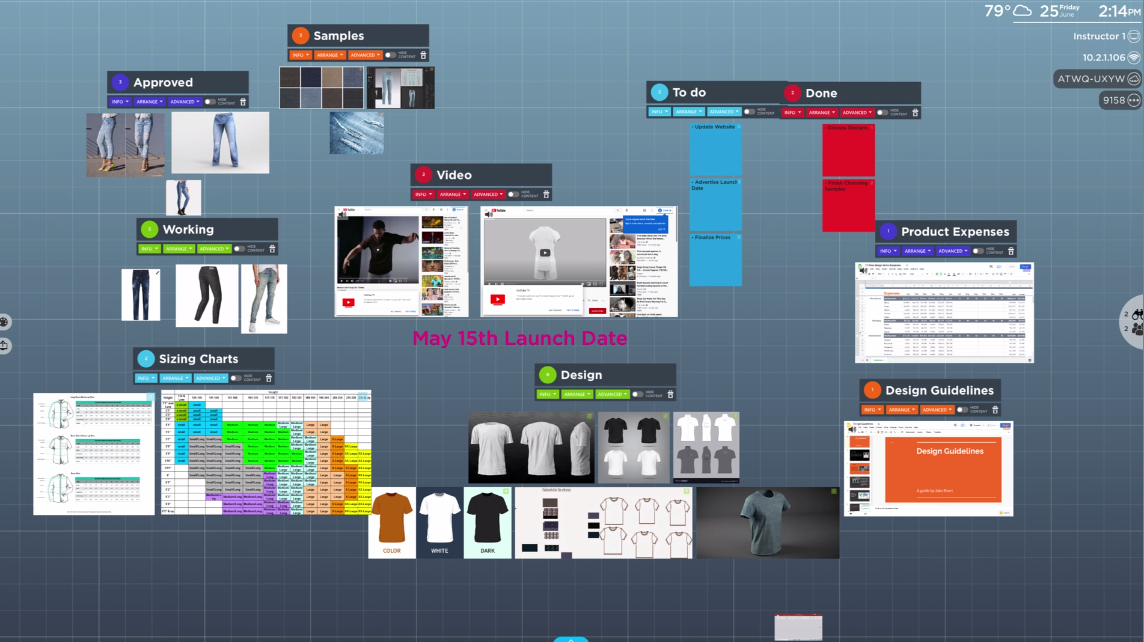 Share all of your product design content to the ThinkHub Canvas via the T1V app by using your personal device like a laptop, tablet, or smartphone.

Not only is ThinkHub useful to organize samples, designs, color palettes, and expenses all at once - it's an easy-to-use tool that helps take product design teams to the next level.

Watch us take a deep dive into using ThinkHub for product design in the T1V in 3 video here.


Check out some of our other T1V in 3 videos:
T1V in 3 | ThinkHub + Google Workspace
T1V in 3 | ThinkHub + O365
T1V in 3 | Improve Meeting Persistence with ThinkHub