T1V's newest video series, T1V in 3, covers important topics and trends in collaboration technology in three minutes or less.

In the latest T1V in 3 video, we take a quick look at a specific use case for architecture and design teams who want to streamline a working session with tons of active content.

T1V's Director of Engineering + Support, Jeff Toothman, demos a ThinkHub session for A+D teams who are looking to collaborate better together.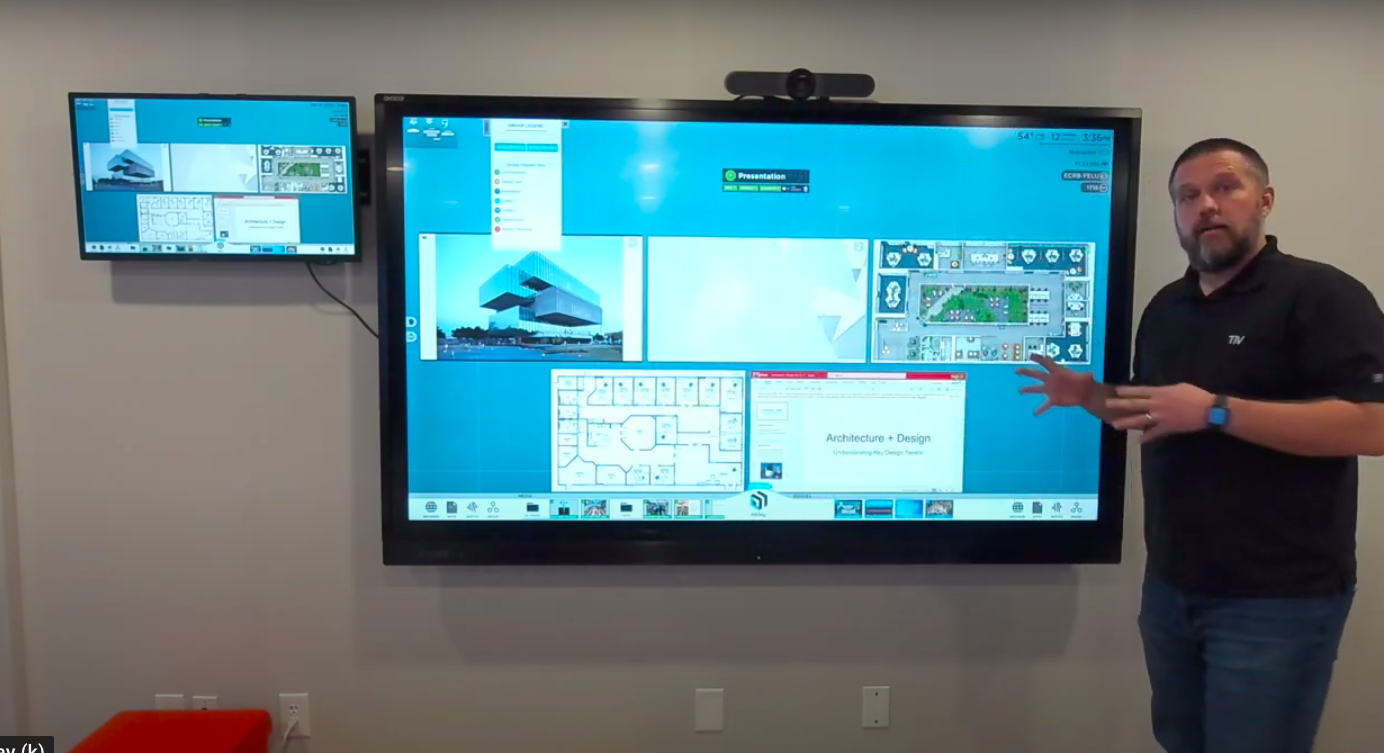 ThinkHub, T1V's flagship collaboration product - features an interactive Canvas that hybrid teams can collaborate on, whether they are joining a meeting in-room or remotely.

Provide other team members, vendors, and clients access to ThinkHub via the T1V App AirConnect - and users can upload unlimited content (i.e. image files, documents, web browsers, and more) to the ThinkHub Canvas no matter where they are.

Easy to use tools within ThinkHub make architecture and design group work more efficient. For example, with the built-in Groups app, you can organize content within the ThinkHub Canvas - so it is simple to separate out different sections or phases of a working project, like:
Inspiration
Mood Board
Project Timeline
Presentation
Design Development
AIA Certifications
And more…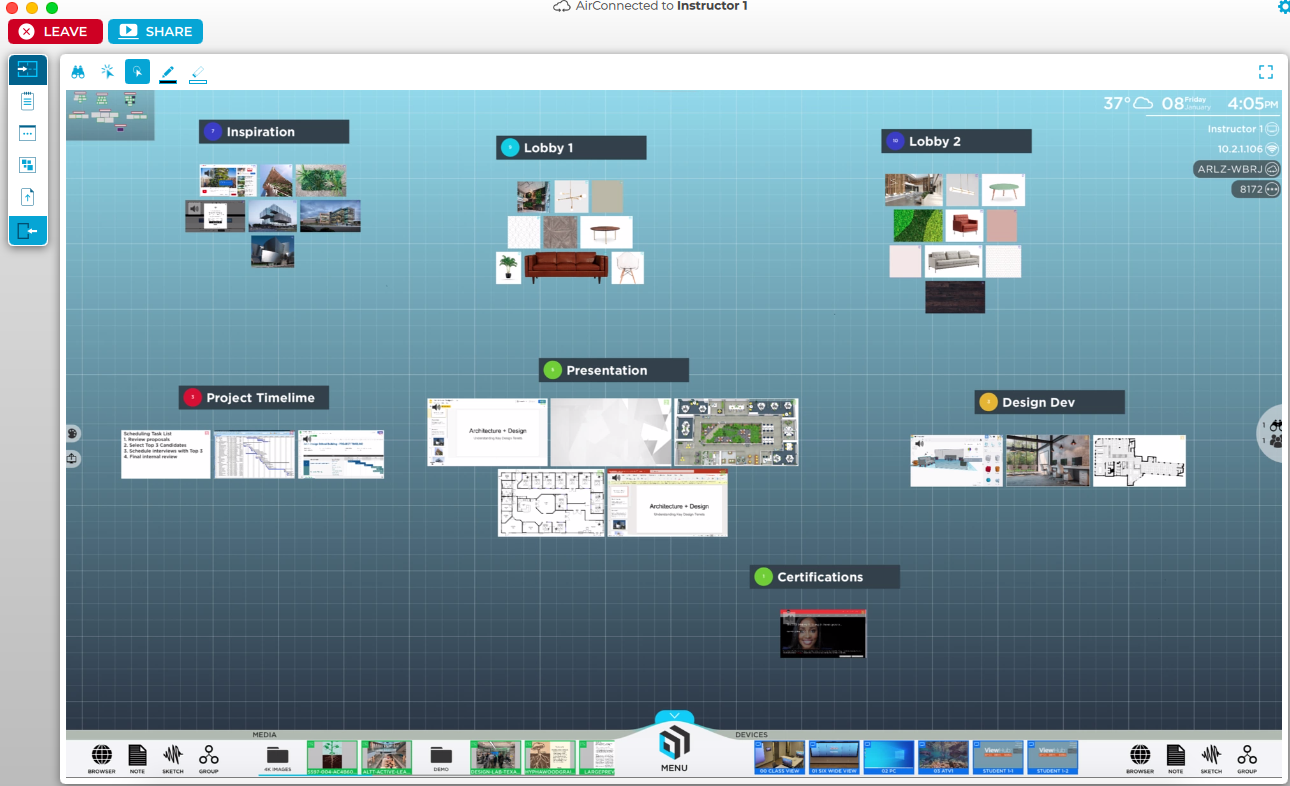 Jeff uses the Groups Legend to jump to the Project Timeline section of the Canvas.

A Group Legend gives you a list of all of the Groups on the Canvas at one time. Tap any of the groups to bring that Group front and center on the display.

Review task lists for an architecture and design project with ThinkHub's annotation tool set. Use finger drawing or a stylus to check off tasks - or markup Notes.

During a session, ThinkHub users can share live web content directly to the Canvas.

Jeff shows a Project Timeline in Google Workspace - where meeting participants can edit Google Workspace applications in real-time, directly from the Canvas

What's more, you can reference a PowerPoint presentation, play a video file, examine a digital floor plan, manipulate CAD drawings...the possibilities are endless. Manipulate content in full-screen mode, or minimize when not in use and easily navigate to different sections of the Canvas.

Whether you're creating a mood board in a brainstorming session, discussing ideas and inspiration for a room design, or presenting to a client, ThinkHub encourages you to share all your architecture and design content across one seamless platform.

Watch the video to see Jeff demo ThinkHub for architecture and design in action.



T1V in 3 Videos:
T1V in 3 | The Hybrid Meeting Room
T1V in 3 | ThinkHub Dock