ThinkHub is a powerful presentation tool that enables sales and marketing teams to effectively engage and communicate with prospects and customers.

As business travel may not resume to rates prior to the pandemic for some time - and where people are working from may have changed forever, it is more important than ever to have the ability to be able to represent your products and services to blended audiences. This is especially important where some attendees are in-person, some are remote, or maybe everyone involved is entirely remote.

T1V's flagship technology allows you to virtually showcase your products and services to anyone, wherever they are.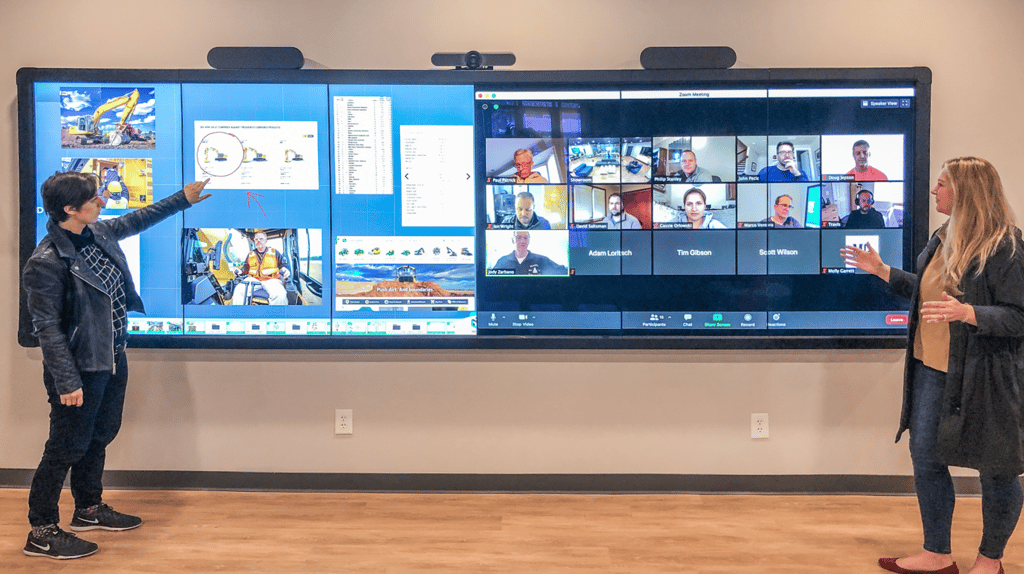 Showcase a combination of content unlike any other - including file-based content, web-based content, live video, or IP cameras on factory floor rooms, where you can demo your physical products in real time. Use the Canvas to tailor the presentation to your audience with their own content, making the engagement more personal.

Pull up complementary digital materials, like product brochures, sales presentations, web pages, specifications sheets, pricing, competitor comparisons, and more.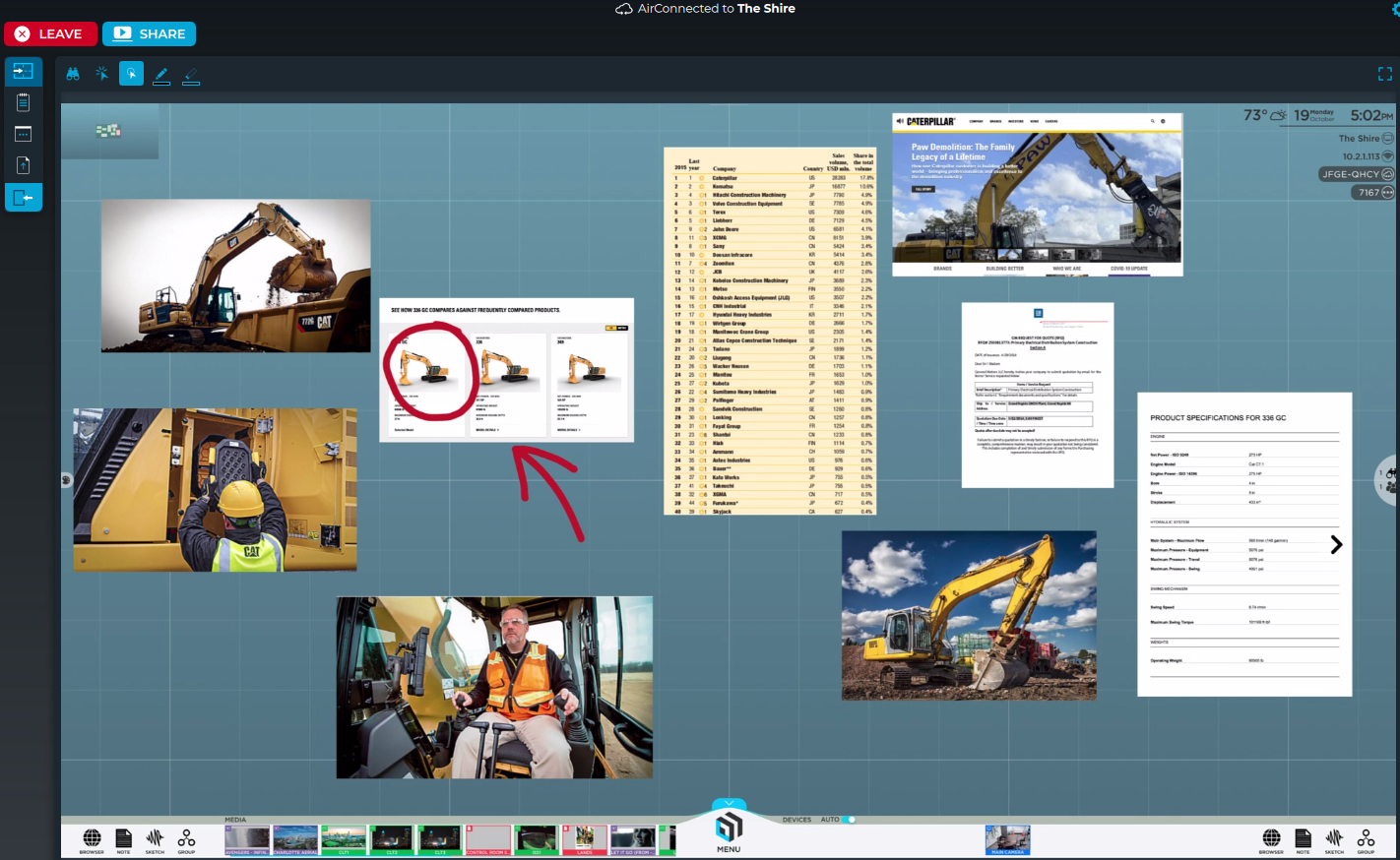 Users can connect wirelessly to the ThinkHub Canvas from their laptops or mobile devices regardless of where they are - so the sales experience is seamless for both in-room and remote participants.

Virtual selling with ThinkHub is an effective way to connect with prospective buyers, partners and customers through technology, instead of the entirety of the meeting taking place in-person. This virtually consultative approach engages your audience so that they can interact with your content, and easily be a part of a two-way conversation - just as if everyone was in the room together.

Key Benefits to virtual selling with ThinkHub:
Supports hybrid sales engagements
Supports socially distanced sales presentations
Reduces travel costs
Reduces shipping costs
Shortens the sales cycle
Drives more effective consultative sales
Increases audience participation + engagement
Facilitates post-sale training + education

Post-sale, teams can continue to utilize ThinkHub for virtual trainings, onboarding, and continuing education. Use ThinkHub's integrated video conferencing (choose from Webex, MS Teams, Zoom, or BlueJeans) to host, broadcast and record your education and training sessions right from ThinkHub - where you can share and switch between an array of content.

To learn more about how ThinkHub can power your virtual selling opportunities, download the One Sheet today.