T1V's webinar, Visual Collaboration vs. Video Conferencing: What To Use And When, takes a deep dive into all things visual collaboration - and just how to differentiate visual collaboration meeting software from simple video conferencing platforms.

Visual collaboration is the concept of technology-enabled collaboration - that can involve multiple sources brought together into an environment that is accessible from multiple devices, in multiple locations.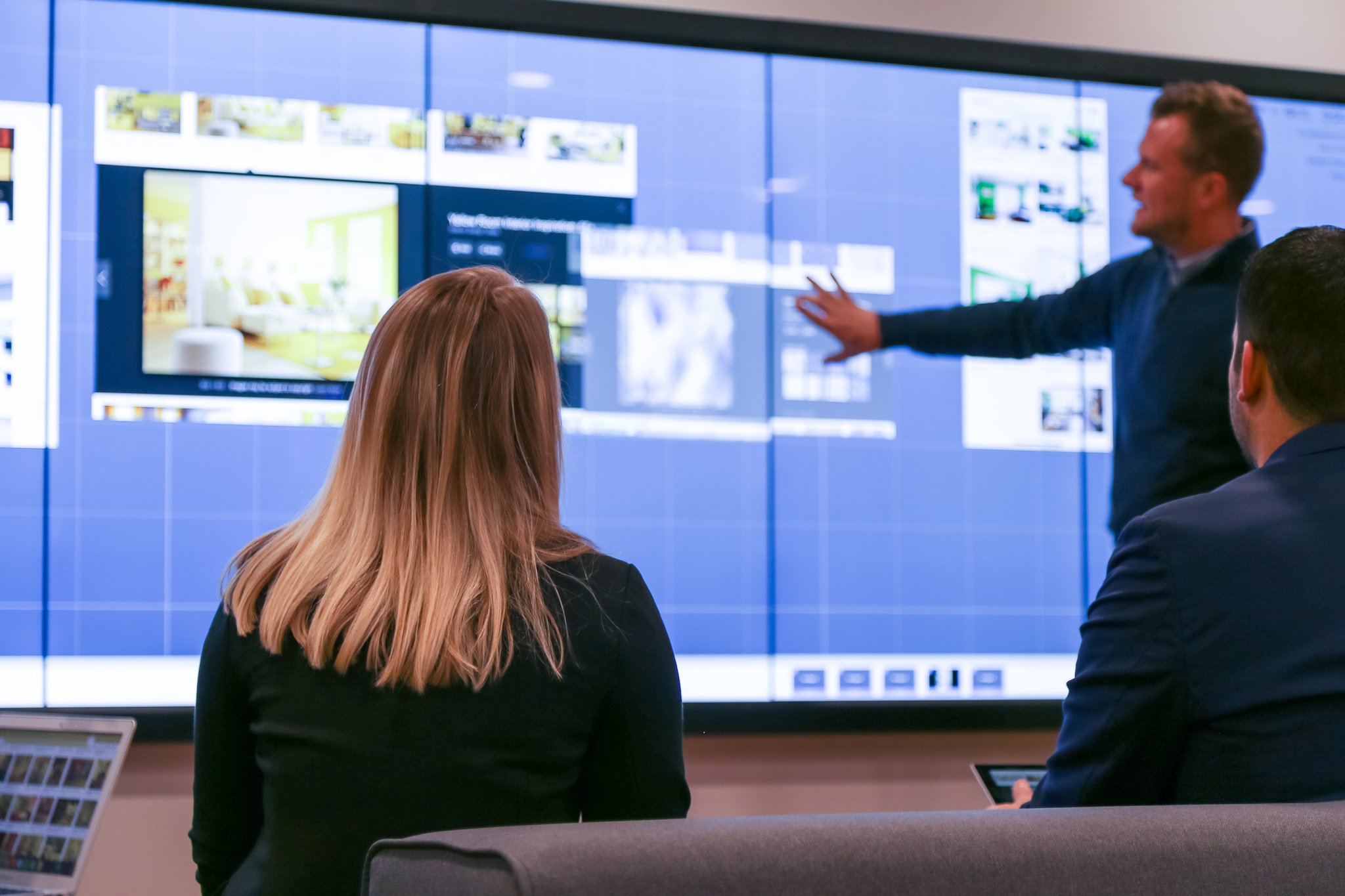 On the webinar, Jim Morris, T1V CTO explains how to define and specify visual collaboration versus video conferencing software.

For some meetings, video conferencing is all you need to connect with your teams. But for a lot of other meetings, video conferencing is not enough...that's where T1V visual collaboration software comes in.

The feature comparison chart below highlights many of the significant differentiators, including the capabilities of visual collaboration software where multiple users can simultaneously:

> Wireless screen share
> Whiteboard
> Share content and co-create
> Save and Resume Sessions
> Compare content side by side
> Access the Session remotely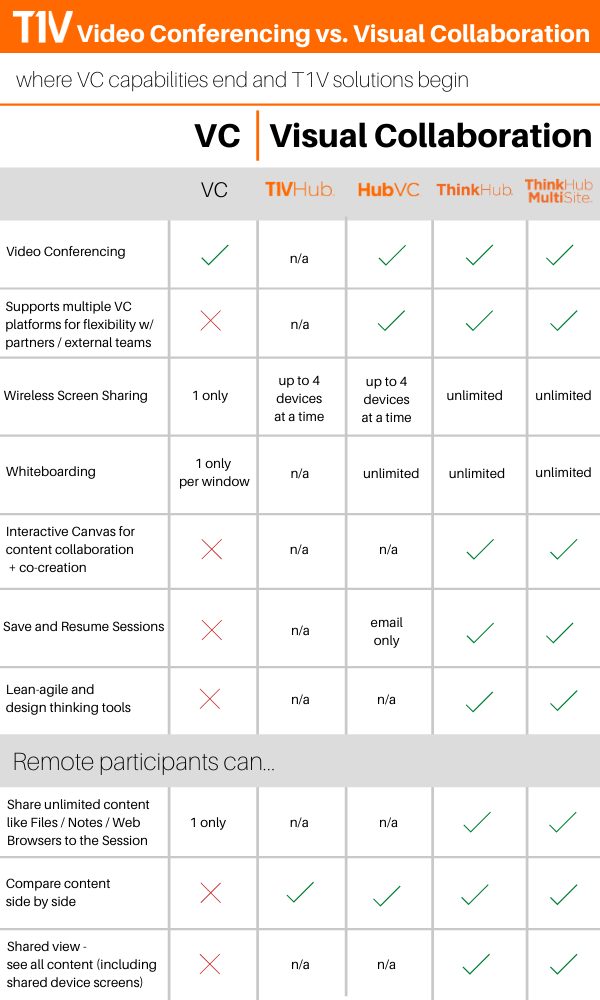 These features offer so much more than your standard video conferencing platform. What's more, with T1V's visual collaboration solutions, you can operate across a range of video conferencing options to support external teams, customers and partners.

Our video conferencing integrations baked into ThinkHub and HubVC allow users the option to seamlessly switch between Zoom, Webex, MS Teams, BlueJeans, Skype for Business, and more.

Just join the visual collaboration meeting Session with a single tap to start, and you can video conference - all while creating unlimited whiteboards and wirelessly sharing mobile devices through the T1V AirConnect App. Annotate on shared content and save and resume sessions for easy to use meeting persistence.

On the webinar, we posed the question on a live audience poll, "Do you use a visual collaboration tool?"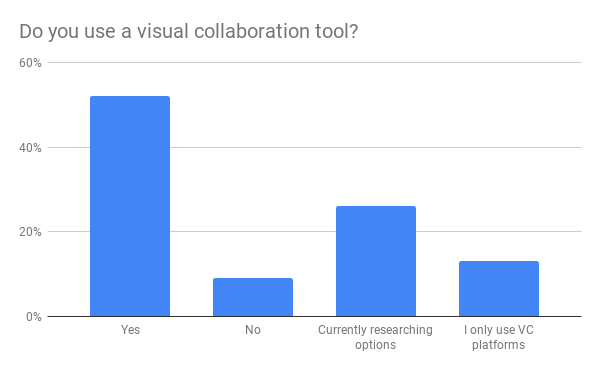 The answer - with over 50% of respondents responding, YES - gives organizations using visual collaboration tools to unite their in-room and remote teams the competitive advantage over organizations just using VC applications.

Looking for more information on how to take your team workflows to the next level with visual collaboration?

Watch the Visual Collaboration vs. Video Conferencing On-Demand Webinar here.