The AVA (Anonymous video analytics) software that tracks and measures your digital signage performance. Capture data to determine the effectiveness of your content, perform A/B tests, and trigger immediate content changes based on the viewer. Access your VisoMetrics dashboard in real time or anytime via our cloud-based system. This "presence detection" solution is the perfect companion for digital signage in a retail setting.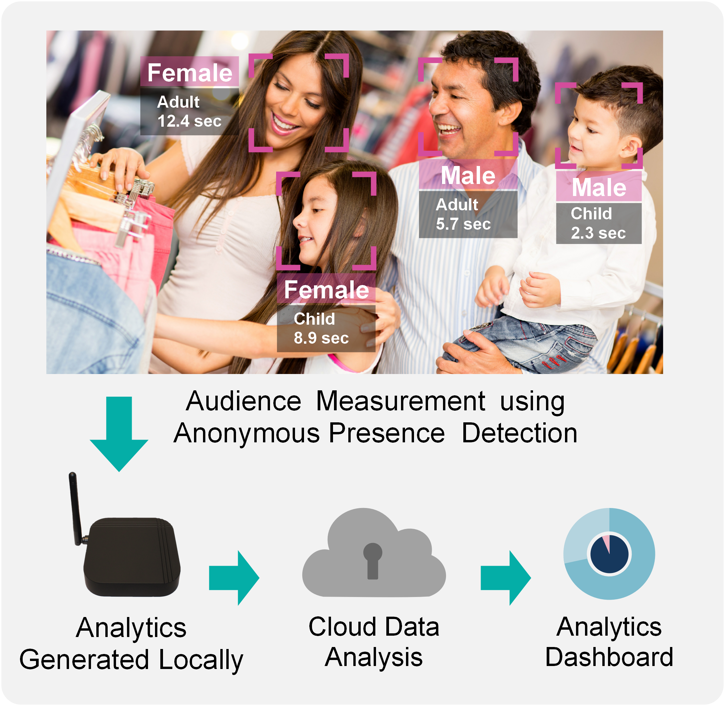 KEY ANALYTICS
impressions - how many people has your message reached?

gender + age - is your message reaching your target audience?

dwell time - what is the average dwell time of each passerby?

time/day/location performance - when and where is your digital signage having the greatest impact?
PRODUCT FEATURES
Completely Anonymous - no video is ever stored

Cloud Managed - access analytics dashboard over the internet

Discreet - small and compact, VisoMetrics hardware accommodates virtually any setting or display

SDK - integrator friendly for most platforms