The shift to hybrid work has presented unique challenges for maintaining company culture. With employees splitting time between the office and remote locations, it can be difficult to preserve the sense of community and connectedness from the pre-pandemic workplace. However, with intention and the right tools, leaders can nurture company culture in a hybrid work environment.
One solution is ThinkHub visual collaboration software. ThinkHub provides massive digital Canvases for teams to collaborate visually both in-person and remotely.

Here are some ways leaders can use ThinkHub to strengthen and enhance culture in a hybrid work model:

Host virtual events in real-time.

With ThinkHub's ability to support video conferencing, unlimited content sharing, and more, organizing parties and celebrations for hybrid teams has never been easier. Host pictionary, trivia, contests, movie screenings – you name it. Those in the office can collaborate via ThinkHub Room while those who are remote can participate in real-time using ThinkHub Cloud and T1V app.
For example, here's how our company used ThinkHub to host this year's Halloween party:
Shared costume contest photos
Voted on a costume contest winner using built-in tools: Notes and ThinkHub Groups
Streamed a Halloween movie marathon on the massive digital Canvas
Team members in the office participated from the ThinkHub Room in our Experience Center while remote employees joined from their homes via Zoom and ThinkHub Cloud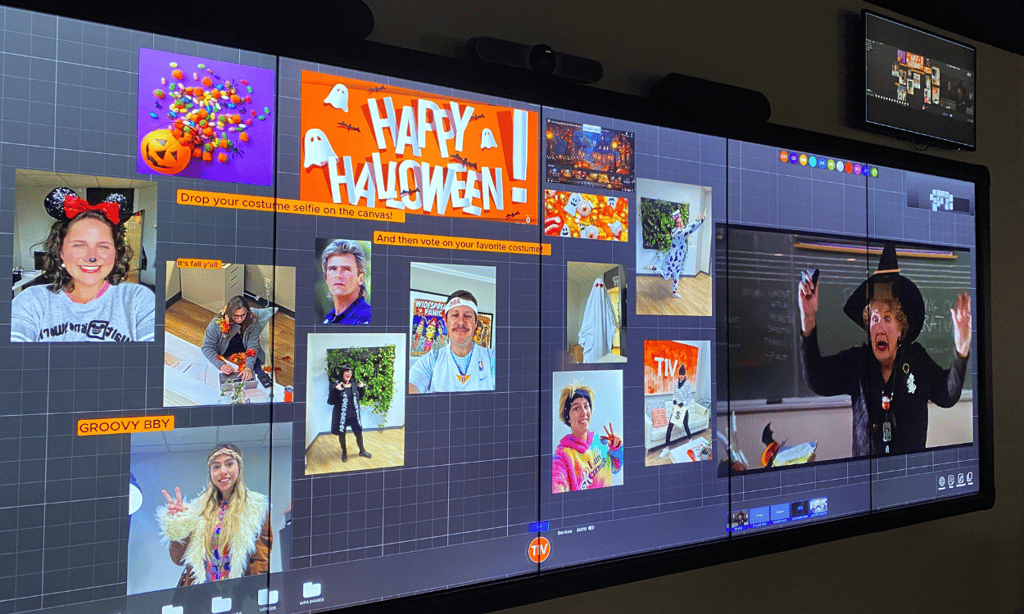 Showcase values and culture.

Dedicate ThinkHub Canvases to highlight company values, culture, and purpose. Embed images, videos, and text to reinforce what makes your organization unique. This can even make for great onboarding content for new hires as Canvases can be saved, shared, and edited at any time. Pro tip: Create these Canvases in ThinkHub Cloud.

Curate spaces for social connections.
ThinkHub supports all file types, which means organizations can create galleries, idea streams, and mural boards using photos, videos, multi-page PDFs, web browsers, and more. This helps employees:
Get to know one another on a more personal level
Recognize peer successes
Build camaraderie

For example, our team created a ThinkHub Canvas in honor of Mother's Day. Each employee shared a Mother's Day image which we used to create a photo collage that was displayed in our office, featured in a blog post, and shared amongst our team.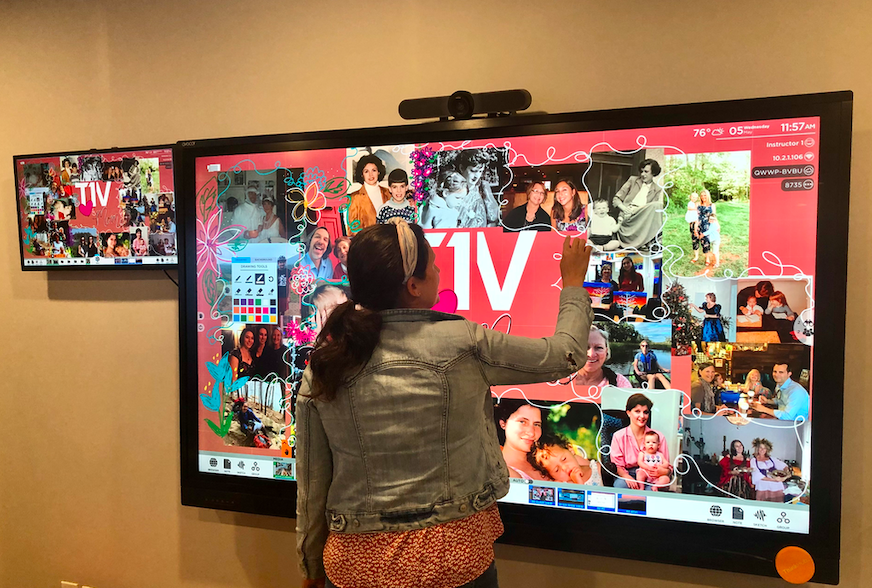 Capture institutional knowledge.

Document learnings, projects, rituals, and milestones on ThinkHub Canvases to memorialize your company's journey over time. This builds organizational pride and helps you develop a visual map of how your company has grown over time.

Pro tip: Go one step further with T1V Story, our brand storytelling software, and create Interactive Timelines and Interactive Showcases that highlight top performers, past leaders, milestones, awards, and more.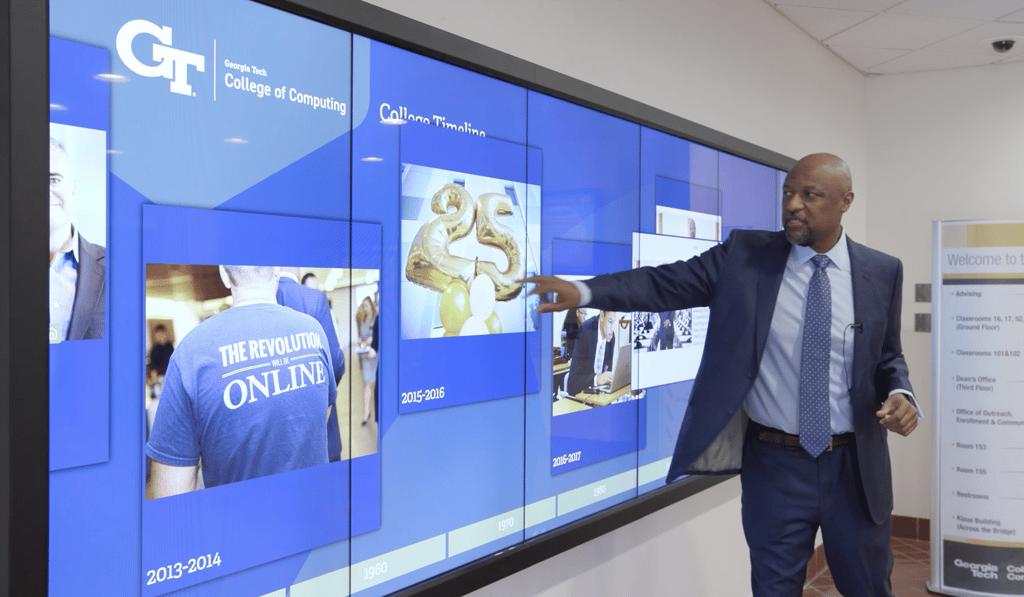 With thoughtful incorporation of visual collaboration tools like ThinkHub into the remote and in-office experience, leaders can nurture culture across distributed teams.

Maintaining strong bonds, learning, and purpose creates an engaged, inspired workforce – no matter where they're located.