Teaching just got a major upgrade…

The University of California, Riverside (UC Riverside) XCITE Center for Teaching and Learning (XCITE Center) wanted to create an innovative classroom space to empower professors with cutting-edge pedagogy and technology.

The result? A 'Classroom of the Future' tailored to various teaching needs across disciplines.

With the help of ThinkHub visual collaboration software on a 6x2, interactive Planar video wall, they brought this vision to life. Now, instructors have an immersive, interactive space to reshape education and inspire students.



Here's how instructors at UC Riverside are using ThinkHub to elevate their teaching:


Utilize enhanced visualization capabilities to display data of all sizes and types (multipage PDFs, images, augmented reality, virtual reality, etc.) – bringing challenging concepts to life
Write, draw diagrams, and collaborate with peers and students – both synchronously and asynchronously – using ThinkHub's real-time annotation tools and unlimited content sharing
Create immersive experiences and tailor lessons to specific student learning styles and needs with seamless productivity tool integrations (Google Workspace, O365, YouTube, etc.)
Participate in interactive instruction sessions – from tutorials and demonstrations to in-person training by appointment – to explore high-impact presentations
Host onsite and remote office hours, trainings, etc. with video conferencing integrations (Zoom, Webex, MS Teams, Google Meet) and multiuser capabilities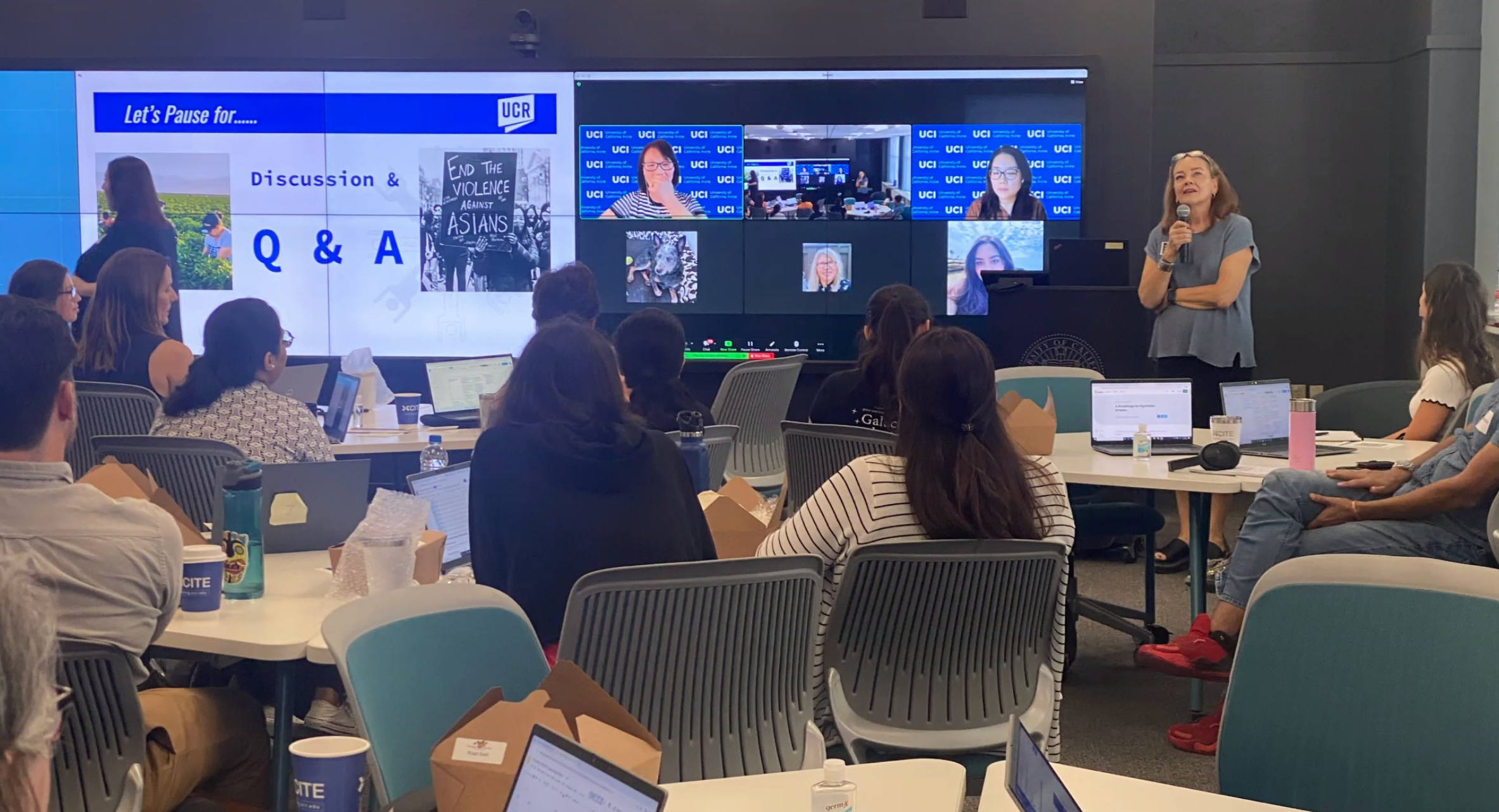 With ThinkHub, UC Riverside's instructors now have a powerful tool to create engaging, HyFlex learning environments tailored to today's students – and they're excited about the potential.


---
"Something that truly surprised me was the fact that we can have multiple people up here at the same time – all annotating at the same time. They can work together as a group, be able to learn from each other, collaborate, contribute to drawings – this is an endless platform." - Israel Fletes, Senior Director, Academic Innovations, UC Riverside
---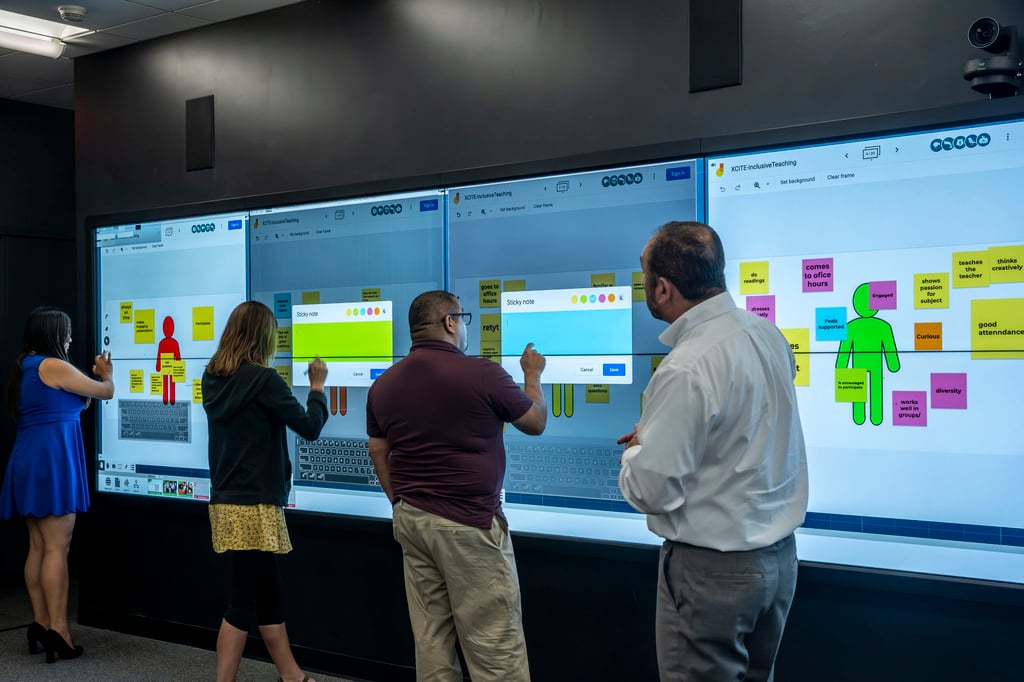 Assistant Professor of Teaching Josh Hartman believes that ThinkHub brings true value to the university, supporting his goals as an instructor and enhancing the student learning experience.


---
"Here at UC Riverside, my main focus is on Chemistry education – finding new ways to engage students and help them overcome those barriers to learning. With technology like this, it allows you to more seamlessly integrate applications and further the students' understanding and interest in the subject matter – and the students really, thoroughly enjoy it." - Josh Hartman, Assistant Professor of Teaching, Chemistry Department, UC Riverside
---

For a closer look at how UC Riverside's XCITE Center uses ThinkHub to create an immersive, dynamic active learning environment, check out the full case study.