On the annual State of the Industry Webinar, Commercial Integrator and NSCA hosted a session discussing the lay of the land for 2021 and how AV integrators are adjusting to challenges and opportunities in the industry.

Prior to the webinar, a State of the Industry survey was conducted that polled integrators about current workplace trends.

NSCA Executive Director Chuck Wilson and NSCA Board Member Tim Hennen of IVCi analyzed the survey results and found trends in AV where integrators are seeing a potential for growth in order to support future forecasting.

One of the key takeaways lay at the intersection of the workplace and real estate.

Survey results showed that more customers are focusing on creating a better collaboration experience in office spaces in order to make it easier for hybrid teams to connect.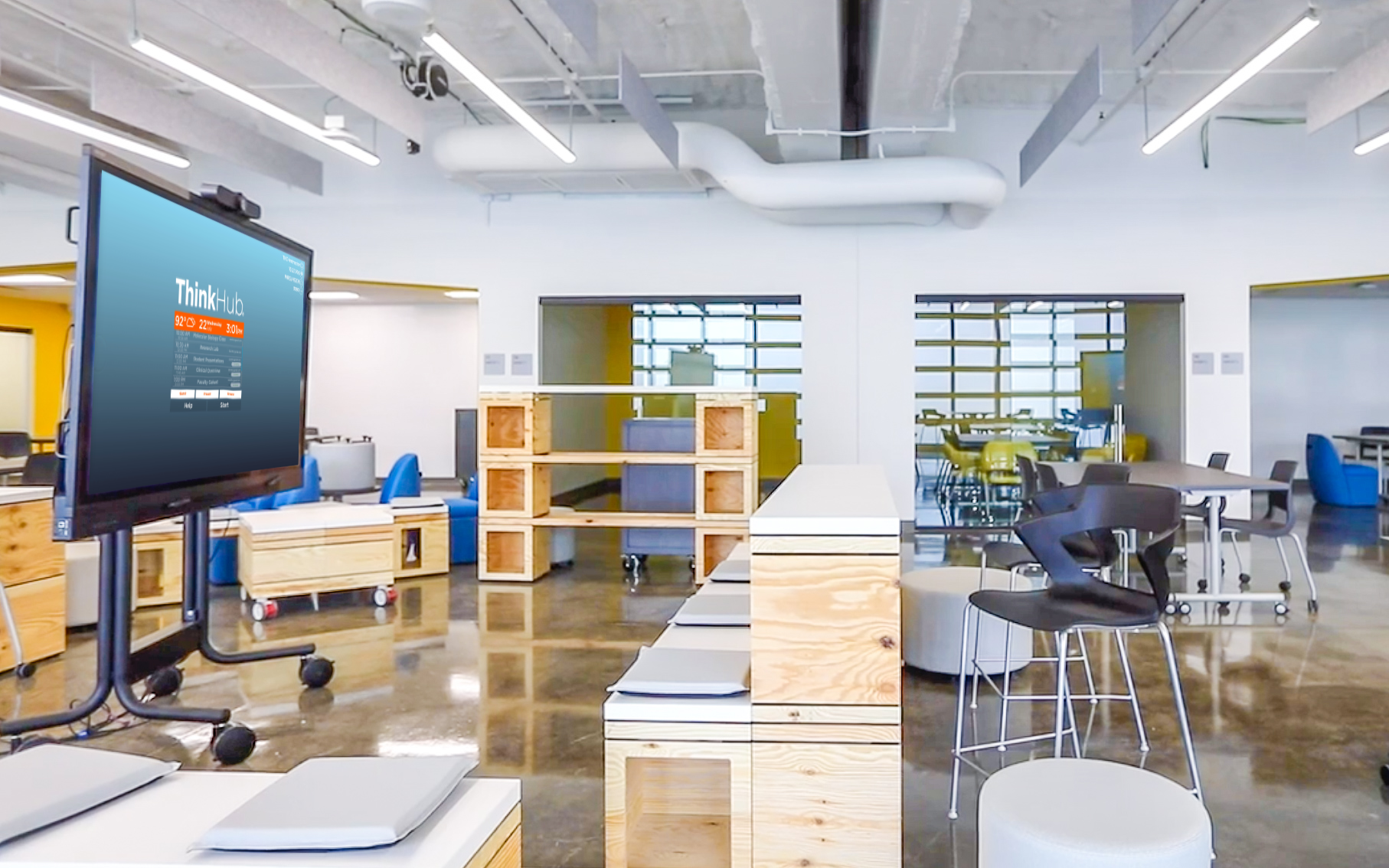 Many AV integrators stated that clients did not use budget funds on travel or entertainment in 2020 due to the pandemic, and instead, they are putting these budget dollars into the collaboration experience in 2021 and beyond.

There is still an importance of AV hardware in this scenario, even when companies are improving the digital collaboration experience for their teams - as it is vital to have good audio and video capabilities for in-room spaces so that users on the far end can hear and see meeting participants even when they are joining a session remotely.

These hybrid collaboration spaces also demand the need for software that provides secure data and content sharing as well as visual collaboration like T1V's ThinkHub collaboration software. ThinkHub allows teams to share content side by side and annotate on all types of content, no matter where they are.

The other side of this collaboration equation is the addition of flexible collaboration spaces where people can spontaneously collaborate when they are on-premise.

For example, Salesforce recently announced plans for most of their employees to work remotely - at least part of the time - post-pandemic, which means reducing their real estate footprint and decreasing corporate office costs.

Though companies are focusing on improving the virtual experience on the far end, they are also clearing out current office spaces with open spaces (think lots of cubicles) and replacing them with smaller breakout spaces for these hybrid meetings.

Salesforce explained, "To start, we'll be redesigning our workspaces over time as community hubs to accommodate a more hybrid workstyle. Gone are the days of a sea of desks — we'll create more collaboration and breakout spaces to foster the human connection."

It's clear that even though we are all reimagining the spaces we collaborate in, collaboration is here to stay.

For more information on organizational and key workplace trends in the industry, explore T1V's Work From Anywhere study.