Meeting persistence has emerged as a top challenge for organizations across the enterprise over the past few years.

With an increase in access to technology platforms across all industries, hybrid teams are often running a host of software programs, CRMs, and web-based productivity tools all at the same time - that provide an array of data. This oversaturation of information in different places can create communication errors and workflow confusion in team meetings.

Additionally, we've seen research throughout the COVID-19 pandemic that suggests time is a limited resource that plays a big role in the way that meetings continue to evolve.

Since the pandemic began, people are meeting more - but for shorter amounts of time. That means more meetings happen daily, but meetings that are short and quick are the way to go.

Keeping in mind that time is one of the most important resources that a team has, we've outlined the ways that ThinkHub collaboration software improves meeting persistence in our latest T1V in 3 video.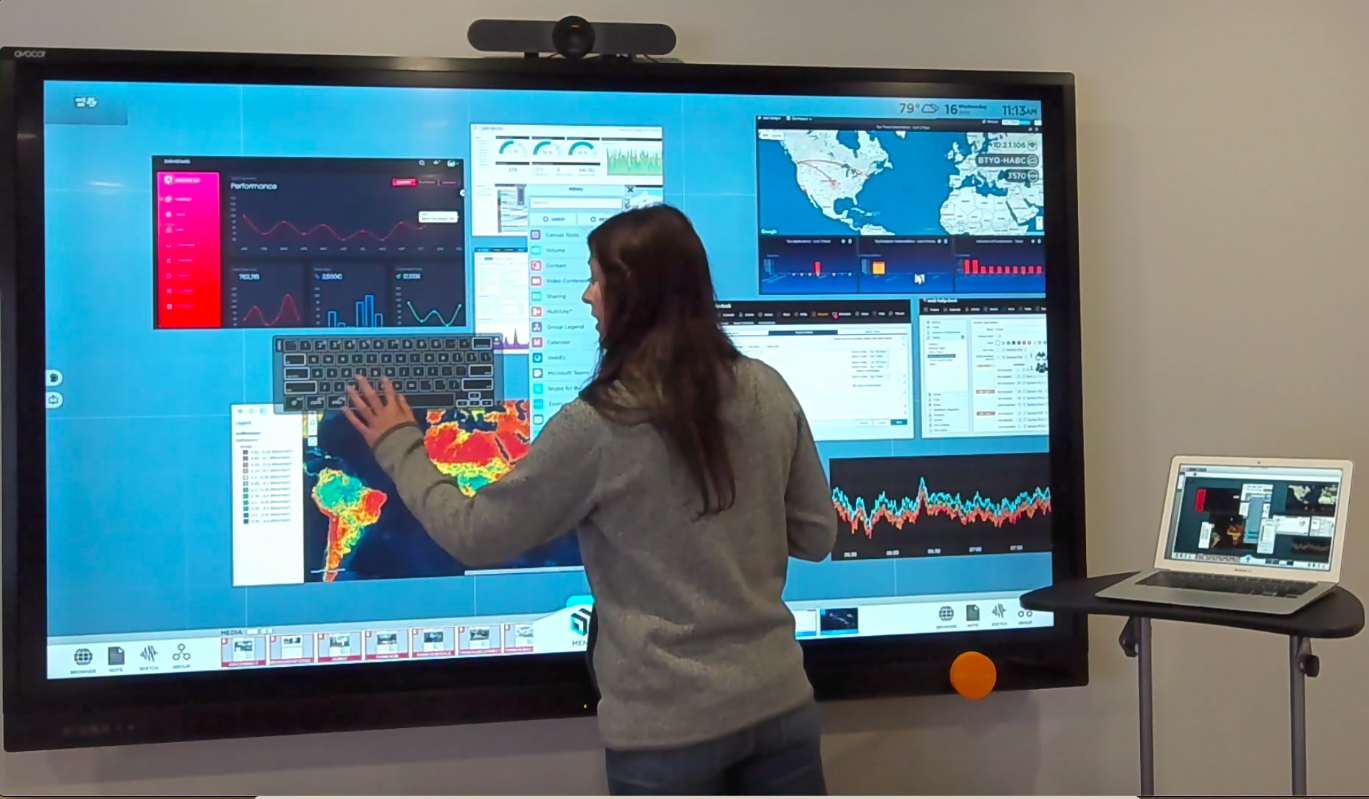 With ThinkHub, hybrid teams can save time with follow-up by using the interactive ThinkHub Canvas. House all of your content for a meeting - like dashboards with business metrics, Google Workspace and O365 docs, presentations and more in one, easy to use platform…

If you're in-room, save the ThinkHub Canvas by tapping on the touchscreen. If you're participating in the meeting remotely, connect to the Canvas via the T1V app.

Type in a meeting name and even password protect the Canvas for added data security.

What's more, meeting participants can choose to download the ThinkHub Canvas as a file. With this approach, once you reload the Canvas file for your next meeting - every piece of content - including every Note and web browser will reload so you can pick up right where you left off in your meeting.

Google Workspace and O365 documents will also update automatically in the reloaded Canvas - both in native document and within the ThinkHub Canvas.

You also have the option to simply download a PDF of the Canvas, or download a single piece of content to jog your memory and to continue to work off of for any meeting follow-ups.

Use ThinkHub for recurring status meetings, project meetings and more. ThinkHub is key to meeting persistence for any meetings that happen on a daily, weekly, or monthly basis.

Watch T1V Marketing Manager Kate Ference explain how to improve meeting persistence with ThinkHub in the T1V in 3 video.



Check out some of our other T1V in 3 videos:
T1V in 3 | ThinkHub + Google Workspace
T1V in 3 | ThinkHub + O365
T1V in 3 | How to Develop a Strong Company Culture With ThinkHub