In the last few months, we've experienced a huge surge in teams working from home.

Organizations have been hustling to equip their remote teams with the right collaboration tools during the global pandemic.

With the effects of COVID-19 on business and education constantly changing, teams need to be prepared for anything - which means looking at flexible solutions where teams can work from anywhere.

Collaboration tools are poised to become increasingly more important as teams shift to hybrid models, where they support both in-room and remote participants. Organizations must find tools that enable their teams to stay innovative and creative, despite not being to work in the same room as before.

One of the core reasons visual collaboration tools are especially vital to teams is because they allow meeting participants - whether they are in-room or remote meetings participants - to contribute to a working session equally.

If that's the case...then what is visual collaboration?

Visual collaboration, often confused with video conferencing, is the concept of technology-enabled collaboration that can involve multiple sources brought together into an environment that is accessible from multiple devices in multiple locations.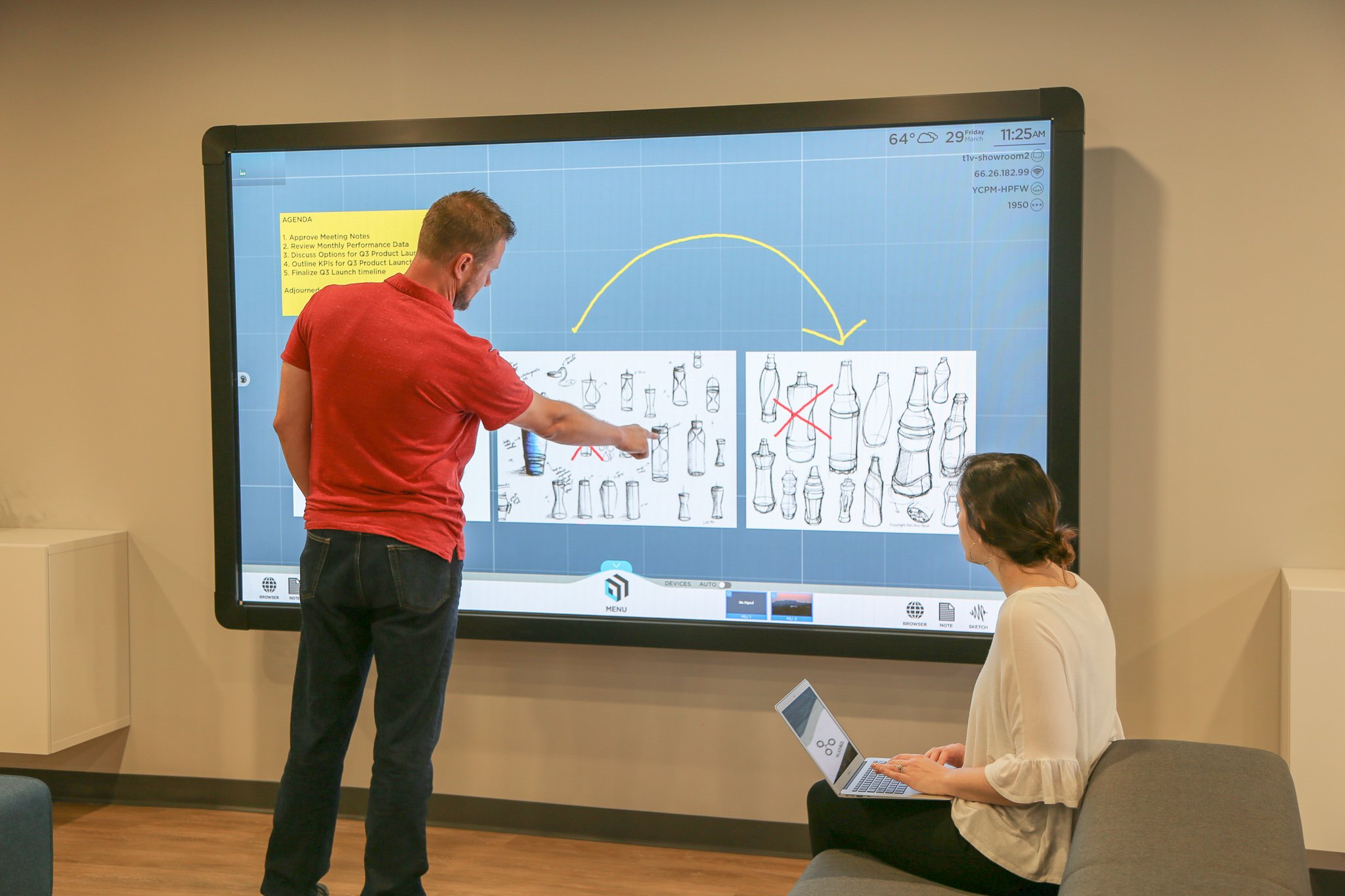 For some meetings, like a simple discussion call or a one-on-one check-in, video conferencing is all you need to connect with your colleagues.

But for a lot of other meetings - from weekly team meetings to brainstorming and ideation sessions, where multiple pieces of content need to be shared or retained for future use - video conferencing is not enough.

That's where visual collaboration comes in.

Visual Collaboration IS:
➔ multiple pieces of content
➔ access from multiple devices
➔ multiple locations

Visual Collaboration is NOT:
➔ audio only calls
➔ video calls with one piece of content shared
➔ only accessible from one device at a time

On July 8th at 11am EST, T1V aired an all-new webinar defining what visual collaboration means and what features to look for in your visual collaboration solution.

Explore best visual collaboration use cases for conference rooms, command and control centers, innovation labs, huddle spaces, meeting rooms, executive briefing centers, work from anywhere (WFA) hybrid spaces and executive home offices - so your team's visual collaboration needs are covered, no matter where you are.

How is your organization successfully supporting this new work era with the help of visual collaboration tools? Watch the on-demand webinar, Visual Collaboration vs. Video Conferencing to see what to use and when.