Government organizations rely on a variety of specialized environments to facilitate public services, engage citizens, and support critical operations — from command and control rooms monitoring developing threats to council chambers connecting officials and the public.

Despite the vital role these government spaces play, many still utilize outdated technology that hampers efficiency, participation, and overall impact. Optimizing these environments with advanced visual collaboration solutions like ThinkHub and T1V Story brings government operations into the 21st century while better supporting both staff and constituents.



Let's explore a few spaces and how they can benefit from our solutions…

Command and Control Rooms

Industries like defense (DoD, war rooms), emergency response (EOC), and operation + monitoring centers (NOC, SOC) depend on high-tech command and control rooms for real-time, critical decision making. ThinkHub enhances these spaces with:
Secure, real-time data visualization
Total interoperability across all data channels
Remote team resources and data sharing, enhancing swift responsiveness
Real-time communication between field reps and operation centers (stream live videos, send images, etc.)
Designed for secure site implementations including DoD, utilizing on-premises hosting
Facilitates instant communication between field representatives and operational hubs, including live video streaming and image sharing

See how ThinkHub delivers data security while optimizing workflows for consulting firm Strategic Insight's war room.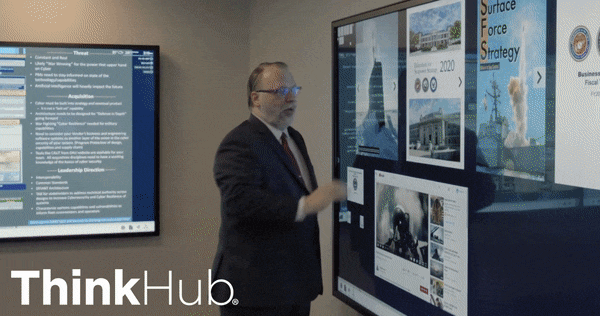 City Council Chambers

Council meetings require engagement among government officials and the public alike. ThinkHub can make these sessions more transparent and participatory by:
Allowing remote council members or the public to join discussions or give testimony through video conferencing integration
Displaying presentations, videos, or other relevant media to supplement council business and discussion items
Enabling real-time annotations during discussions of agenda items and proposed plans

Public Areas in Facilities

In public facilities like parks, libraries, and transit stations, it's important to deliver engaging and memorable experiences that will leave a lasting impression on those who visit. With T1V Story, our interactive brand storytelling solution, these facilities can support:
Interactive Maps of nearby attractions, amenities, transit station stops, etc.
Interactive Showcases with education information, images, videos, and more
Interactive Timelines that dictate the history of the area/attraction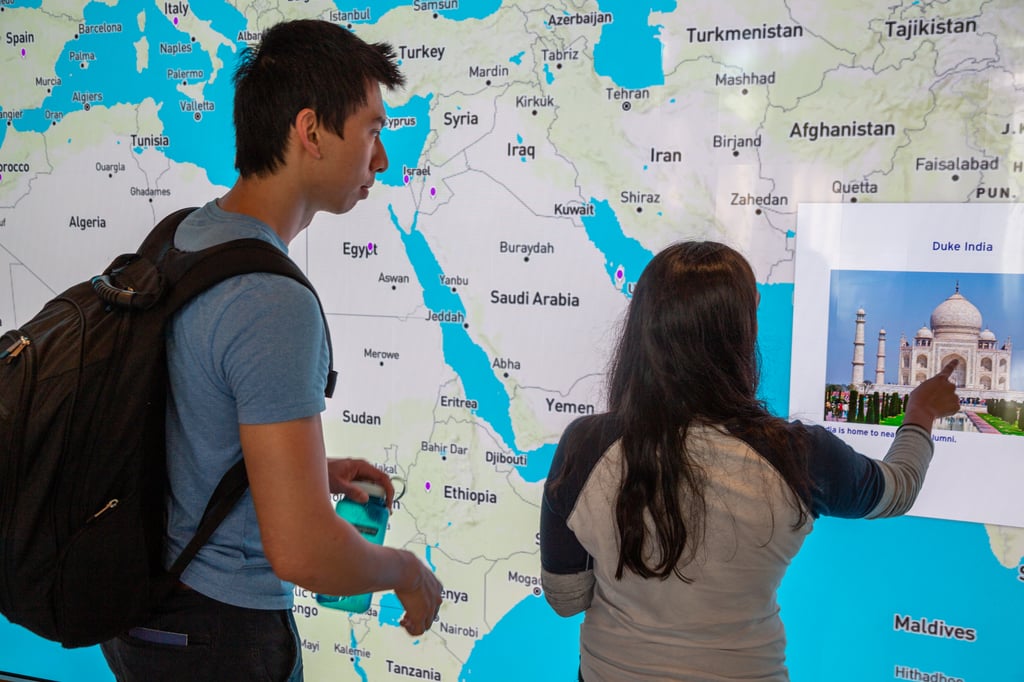 For government entities, creating high-impact and efficient spaces are more important than ever. By utilizing flexible and purpose-driven solutions like ThinkHub and T1V Story, they can optimize all spaces for greater productivity, transparency, and public service.

Discover more real-world examples – explore our command and control spaces or request a demo today.

See our Command + Control Spaces