It's official: the call to return to the office has been sounded by many companies. However, instead of being met with eager anticipation, employees are reluctant – and, frankly, most companies aren't fully prepared for their return.
---
"90% of companies plan to implement return-to-office policies by the end of 2024" - Survey by ResumeBuilder.com
---

Despite being beckoned back on a part-time basis, workers find themselves reluctant to give up the flexibility and comfort they've grown accustomed to through remote work. Meanwhile, their office spaces remain outdated — offering inadequate technology, uncomfortable environments, and little incentive to commute there multiple times a week.
In this situation, it's undeniable that hybrid work is no fleeting trend; it's here to stay. But the good news is that, with the right strategy, returning to the office doesn't have to be an inconvenience. In fact, it can be an opportunity to enhance the employee experience – and, according to a recent article in the Charlotte Business Journal, many big banks leading the RTO charge are taking the opportunity to do just that. It all comes down to getting creative and committing to crafting a workplace ecosystem that prioritizes radical flexibility and addresses the genuine needs of their workforce – rather than merely adhering to business mandates.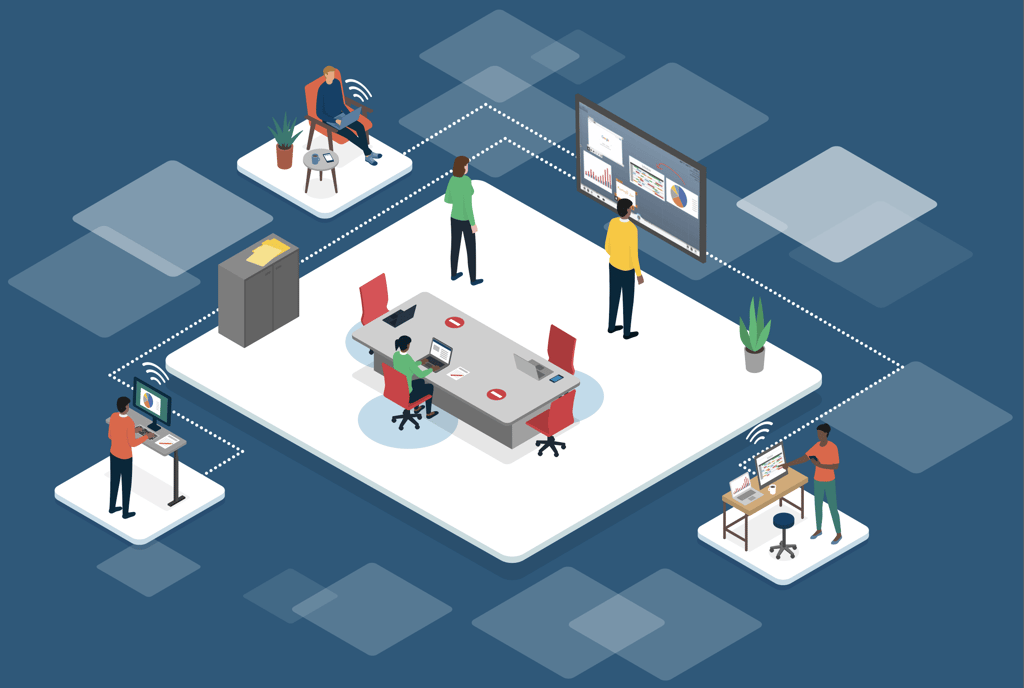 So, how can organizations create a workplace where people want to be?
First, let's examine the pain points…
According to a recent AVNetwork roundtable, companies face significant roadblocks to an engaging in-office experience. The biggest issues being:
Limited budgets restricting technology and design options
Distracting open offices hindering focus and productivity

These dynamics lead to meeting inequity, exclusivity, and disengagement – the exact opposite of what the office is meant to offer.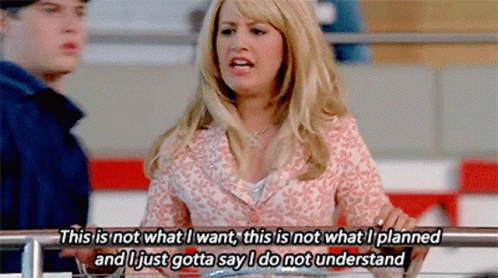 So, how can companies thoughtfully address these pitfalls and develop an inclusive, impactful office environment? Here are some tips:


Clearly define office purpose

- The workplace is no longer just offices, but an entire ecosystem with flexible spaces, cafeterias, customer experience centers, and more. A one-size-fits-all approach is no longer sufficient. Remove the 'mandate' to return to office by 'magnetizing' your employees with a purposeful space.
Be practical - Flexibility might look different for different teams and should be considered when developing a structured hybrid work model. If you want employees to have a positive RTO experience, focus on finding a balance between what they want and what's best for the success of the company. Consider commuting schedules, family responsibilities (picking up kids from school, daycare), and scheduling 1:1 meetings, team meetings on in-office days.
Standardize technology room-to-room (that works for your remote workers, too!) - No matter the office location or room, the tech experience for employees should be simple, familiar, and consistent – ultimately minimizing learning curves and ensuring technology fades into the background rather than becoming a distraction. Build a successful tech stack that works for everyone.

Prioritize intuitive, reliable technology - Workplace technology should make joining meetings and collaborating easy and intuitive for all team members – regardless of their location or device.

This is where visual collaboration solutions like ThinkHub come into play. ThinkHub is designed specifically for hybrid teams and spaces, creating seamless meeting experiences with features such as:
Total interoperability across all your web-based applications
Video conferencing apps: Zoom, Microsoft Teams, Webex, and Google Meet
Productivity tools: Google Workspace, O365, Monday, Box, Jira, and more
Consistency and real-time collaboration from room to room – including different office locations – for synchronous and asynchronous work
Vast digital Canvas to visualize all types of content, from file-based to web-based
T1V app and ThinkHub Cloud extends the collaboration experience to your laptop

Here's the bottom line: Returning to the office can absolutely be a positive step forward. By tackling pain points head on, reimagining the workplace ecosystem, standardizing technology, and implementing solutions like ThinkHub, companies can transform offices into inclusive hubs of productivity, collaboration, and innovation. And the office will become a magnet, not a mandate.

Interested in learning more about how ThinkHub can support your hybrid teams and spaces? Book a demo with a T1V team member today!