Business trends are changing at an unprecedented rate. With the shift to the hybrid work model - where teams are split between working on-premise and at home - organizations must adapt to better serve their workforce.

To better understand current trends and challenges in the workplace, technology innovator T1V has developed an ongoing Work From Anywhere study to collect and analyze input from employees around the world, across industries and organizational sizes.

We aim to understand how people are working today and what technology tools they need to succeed in their hybrid work.

The Work From Anywhere study is based on survey results compiled from data collected over the last six months through online forms, in-person interviews, and webinar polling. We encourage you to complete the survey and will continue to update the study as we continue to analyze the statistics.

One of the trends that is explored in the WFA Study is the use of visual collaboration tools.

Visual collaboration is sometimes confused with video conferencing. But visual collaboration is more than just simple video conferencing. Visual collaboration is the concept of tech-enabled collaboration - that can involve many different sources brought together into an environment (in-room and / or virtually) that is accessible from multiple devices in multiple locations.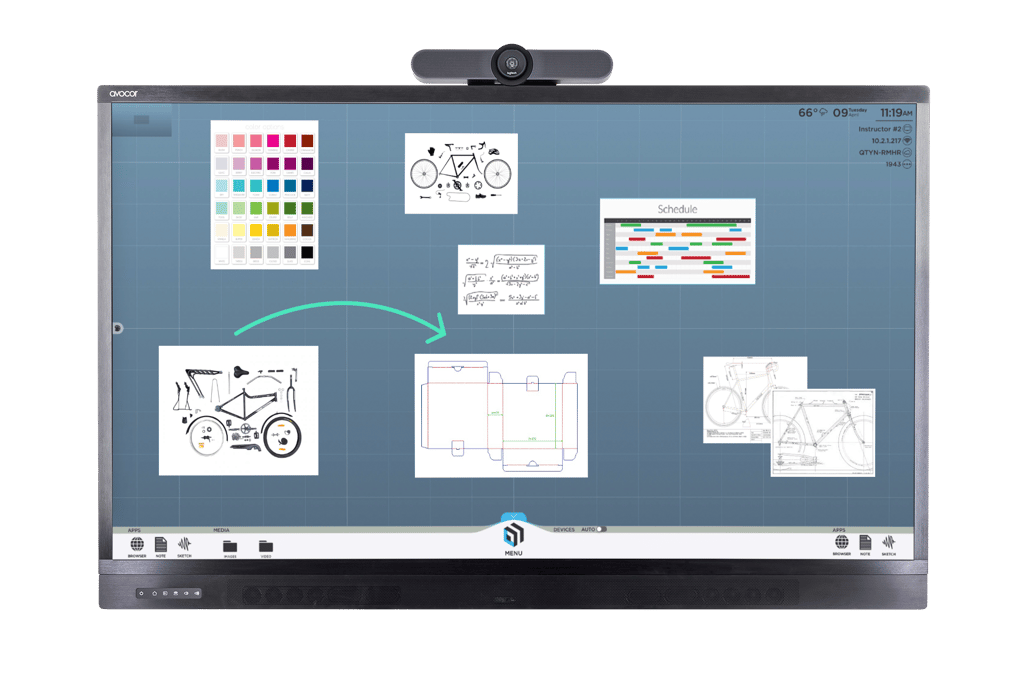 Visual collaboration takes group working sessions a step further with the ability to share content, mobile devices, web-based dashboards, and more. We consider video conferencing one of these tools built into the visual collaboration experience.

Our study shows that one of the biggest pain points in working from anywhere is blended team communication. We asked if employees use a visual collaboration tool (in addition to video conferencing) throughout the work day.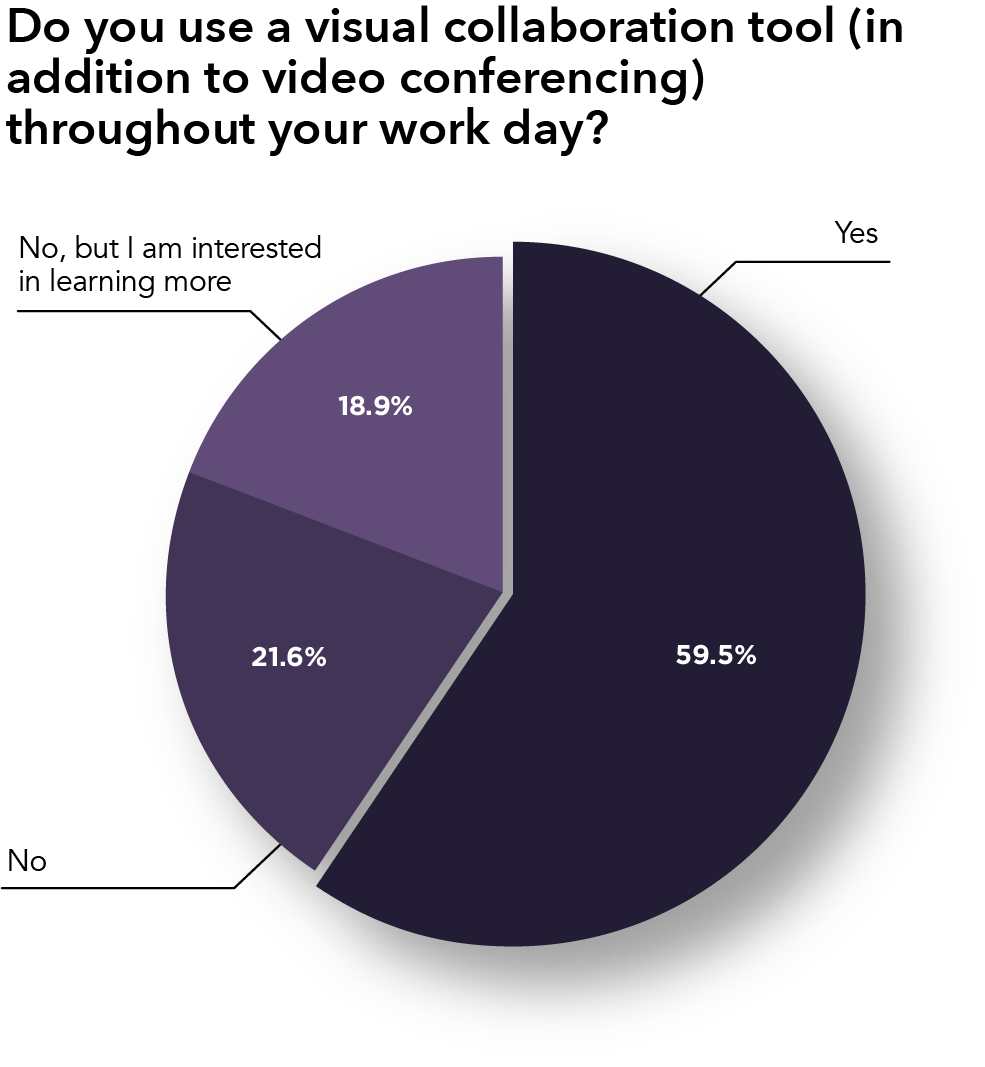 Our research found that close to 60% of respondents use a visual collaboration tool to enhance productivity and team engagement, and to improve blended team communication.

When using a visual collaboration tool, hybrid teams found there was less room for miscommunication and they had an easier time creating and completing workflows and projects. Less miscommunication and clearer task tracking in turn increases employee empowerment and motivation when working from home.

For more information about key workplace challenges, trends, and takeaways, explore our WFA Study today.