When team workflows are seamless, collaboration can have a powerful impact on the workplace. Colleagues that build upon each other's ideas will stir up innovation, resulting in meetings that lead to an increase in team productivity and creativity.

The core of any collaboration session comes down to three things - people, places, and ideas.

With the right collaboration technology to drive these moving pieces of teamwork, along with a clear breakdown of how to navigate them - hybrid teams can effortlessly work together, no matter the industry.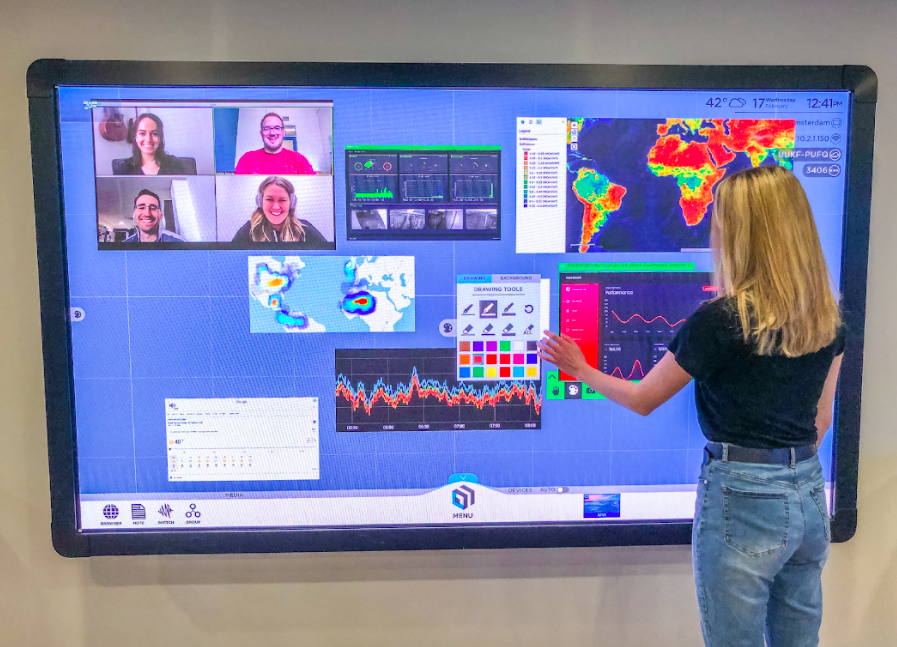 Let's explore these three components at the foundation of collaboration.

People
The first step to any group project is finding the right people. Determine which department and individuals will be of most value to a project and make sure they know what their responsibilities will be. Once they've been invited to the meeting, ensure they have time to voice their thoughts and listen to the input of others. Clear communication early on in a collaborative project is essential for setting the framework for success and building a team mentality. Visual collaboration tools like T1V ThinkHub supports this framework by providing a platform for hybrid teams to streamline workplace communication.

Places
Another important factor in successful collaboration is the environment meetings are held in. Holding meetings and brainstorming sessions in organized and distraction-free areas can help participants stay focused and engaged. With the increase in hybrid work, many organizations are starting to design collaboration hubs, focus rooms, and innovation areas designed to encourage flexible spaces for in-room and remote collaboration to occur simultaneously. Creating the optimal collaborative environment is constantly evolving, so it is important to stay up to date on the latest tips and trends about the spaces we collaborate in.

Ideas
Ideas are crucial to collaboration - after all, ideas are what drives a meeting and permeates project processes. Once you have the right people and environment in place, using visual collaboration tools to encourage and record ideation like ThinkHub is the next step. Encourage participants to build upon each other's ideas with open discussions and putting multiple contributors on an equal playing field with advanced content sharing through the free, BYOD T1V app. Provide a way for participants to visualize and engage with content using collaborative solutions such as digital whiteboards, wireless device sharing, and a massive, interactive Canvas.

Start bringing people, places, and ideas together now for more successful collaboration. Schedule a demo of ThinkHub today.



Editor's Note: This post was originally published in April 2017 and has been updated for accuracy and relevance.

Additional Articles:
5 Tips to Streamline Workplace Communication
The Death of the Huddle Room and the Rise of the 'Focus Room'
Reimagining the Spaces We Collaborate In

Originally published April 6th, 2017, updated May 14th, 2021