What is Hybrid Work?

Hybrid work is a type of work arrangement in which some employees work from a physical office location while others work remotely, either from home or from a different location outside of the office. This type of arrangement allows organizations to offer their employees flexibility and the ability to work from a location that is most convenient for them, while still maintaining a strong team environment and fostering collaboration and communication among team members.

What Are Some of the Benefits of Hybrid Work?

One of the main benefits of hybrid work is the increased flexibility and autonomy it offers to employees. With this type of work arrangement, employees can choose to work from a location that is most convenient for them, whether that is from home, a coworking space, or another location outside of the office. This can help to improve work-life balance and overall job satisfaction.

Another benefit of hybrid work is that it can help to increase productivity and efficiency. By allowing employees to work from a location that is most conducive to their individual work styles and needs, organizations can help to create an environment where employees are able to focus and be more productive.

In addition, hybrid work can also help to improve employee retention and recruitment. Many employees, especially younger workers, are looking for flexible work arrangements and the ability to work from anywhere. By offering a hybrid work option, organizations can make themselves more attractive to potential employees and help to retain their existing workforce.

Finally, hybrid work can also have environmental benefits, as it can reduce the need for employees to commute to and from the office on a daily basis. This can help to reduce traffic congestion and air pollution, as well as save employees time and money on transportation costs.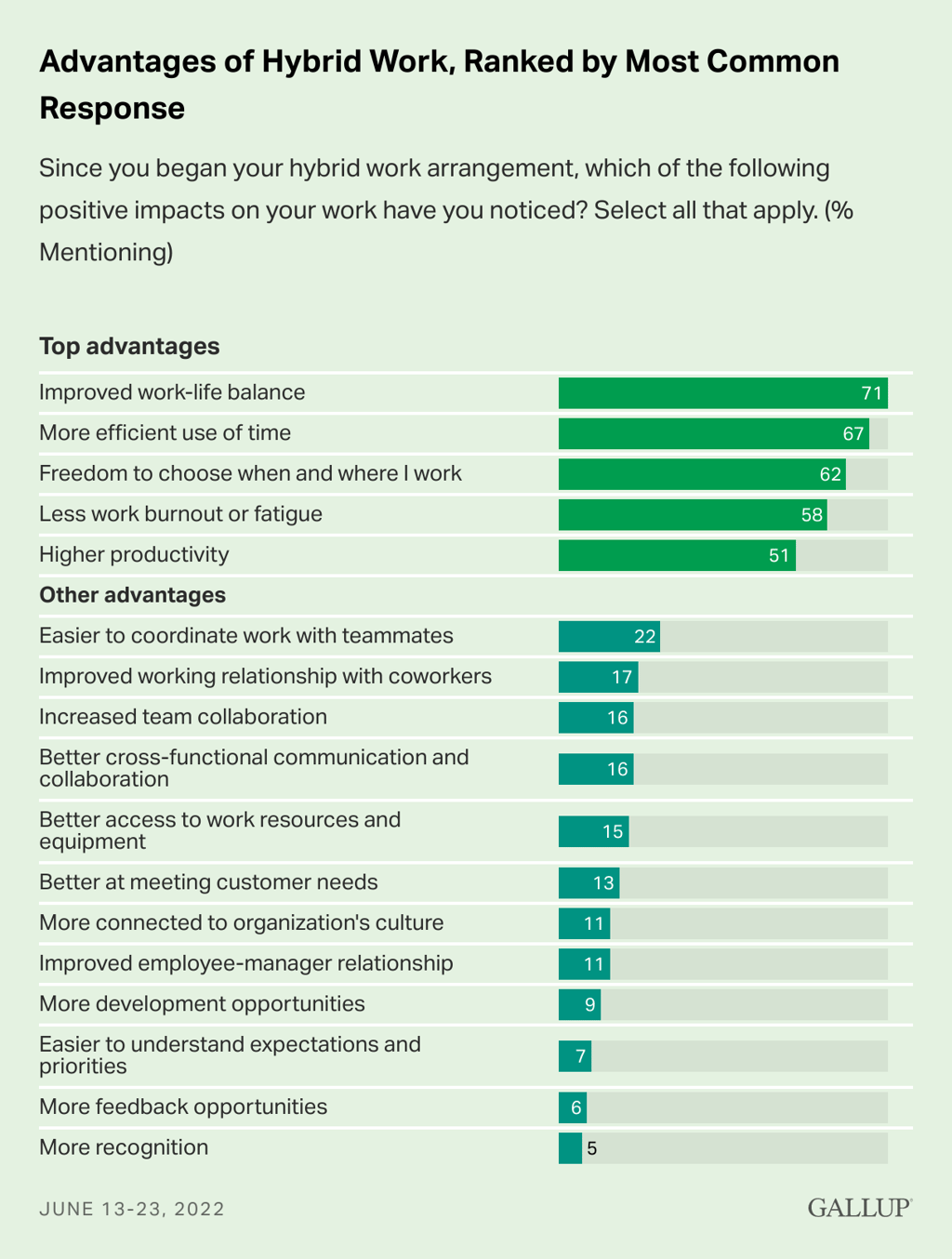 What Are Some of the Challenges of Hybrid Work?

One of the main challenges of hybrid work is ensuring that all team members, both those working in the office and those working remotely, have access to the information and resources they need to be productive and successful in their work. This can require careful planning and coordination, as well as the use of technology and communication tools to keep everyone connected and on the same page.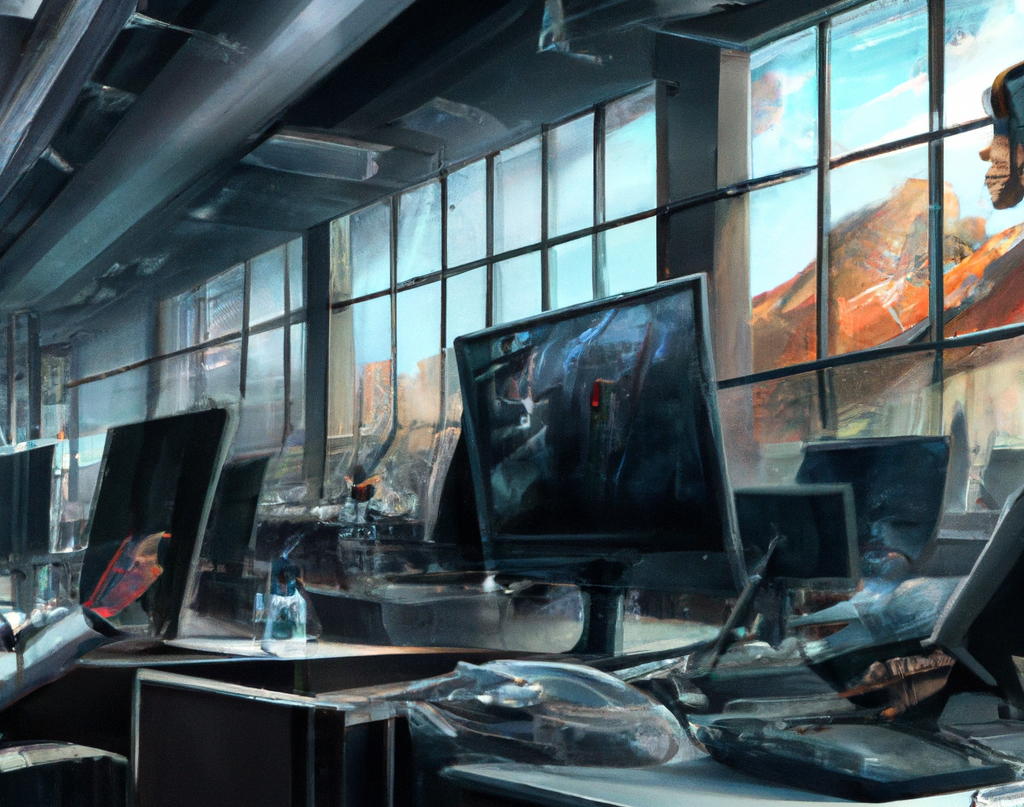 Another challenge of hybrid work is managing the different work styles and preferences of team members who may be working in different locations. This can include finding ways to facilitate collaboration and communication, as well as providing support and resources for remote workers to help them stay engaged and connected to the team.

Finally, hybrid work can also present challenges in terms of work-life balance, as some employees may feel pressure to be available and responsive to work-related communications outside of normal business hours. This can be especially difficult for employees who are working remotely, as they may not have the same clear boundaries between work and personal time as those who work in an office.




So, What Kinds of Technologies Are Being Used?

There are many different technologies that people are using for hybrid work, including:

Communication and collaboration tools, such as video conferencing and messaging platforms, that allow team members to connect and work together regardless of their location.

Project management and task tracking tools that help teams to organize and manage their work, as well as keep track of progress and deadlines.

File sharing and cloud storage platforms that enable teams to access and share documents and other files, regardless of where they are working.

Virtual private networks (VPNs) and other security technologies that help to keep remote workers connected and secure when accessing the organization's network and systems.

Time tracking and attendance management tools that help managers to monitor and manage the hours worked by remote team members.
These technologies can help to support and facilitate remote work, and enable teams to stay connected and productive, even when working from different locations.
ThinkHub is a tool that consolidates all of these different technologies, enabling teams to come together anytime, anywhere.

Book a demo to see how ThinkHub can work with your hybrid technology stack and drive hybrid meeting equity for your organization.