When we asked T1V Customer Strategic Insight what stood out to them about ThinkHub collaboration software, one major theme came into play: hybrid work.

Just as many industries faced challenges and changes in where they worked and in the ways they worked during the pandemic, so did government consulting. Extreme commute times in the Washington D.C. Metropolitan area did not help the situation.

But Strategic Insight is one of the firms in the area leading the hybrid work charge to improve employee work life balance in the return to work - always keeping security at the forefront (a necessity for any kind of government work).

Mike Cook, Deputy CIO of Strategic Insight reminisced that prior to the pandemic, "It was mandatory that everyone was in person," whether they were working in the War Room or collaborating in project rooms at one of their three locations.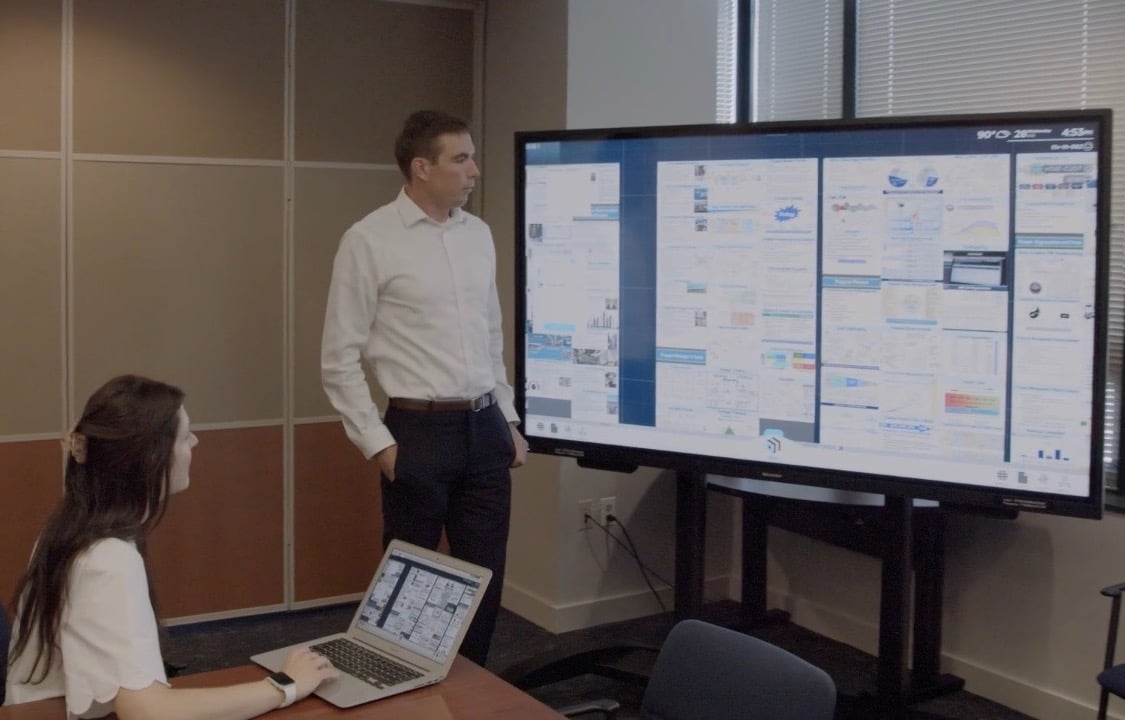 But now - as Malik Montgomery, Strategic Insight IT Analyst explains, "One of the coolest things is you can be at home and you can collaborate on ThinkHub with your team if you weren't able to make it into the office that day."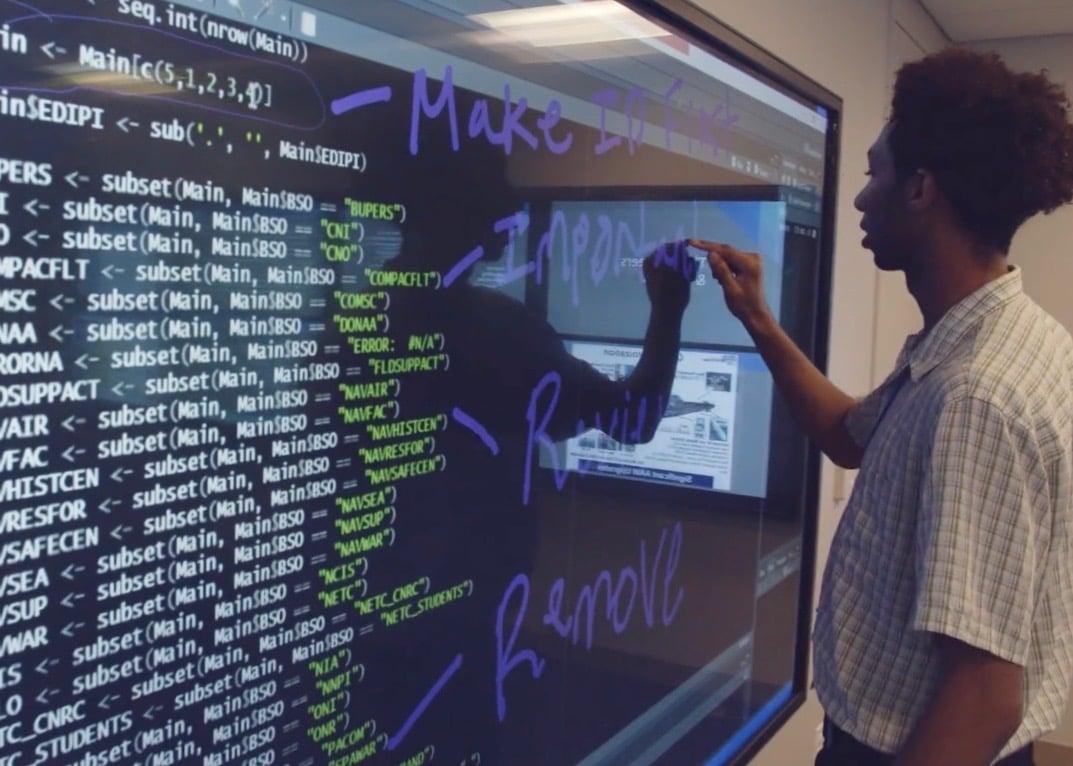 Both in-room and remote team members can connect to ThinkHub - either in the Compass Room or to the mobile cart often used for spontaneous collaboration - via the T1V app. The T1V app allows participants to join a ThinkHub Canvas no matter where they're working from - so they can be equal contributors to a meeting just as much as their in-room counterparts.

Curious about what hybrid work looks like for Strategic Insight? Watch the full case study video here.